News
Co-op UK pilots automatic age verification at SCOs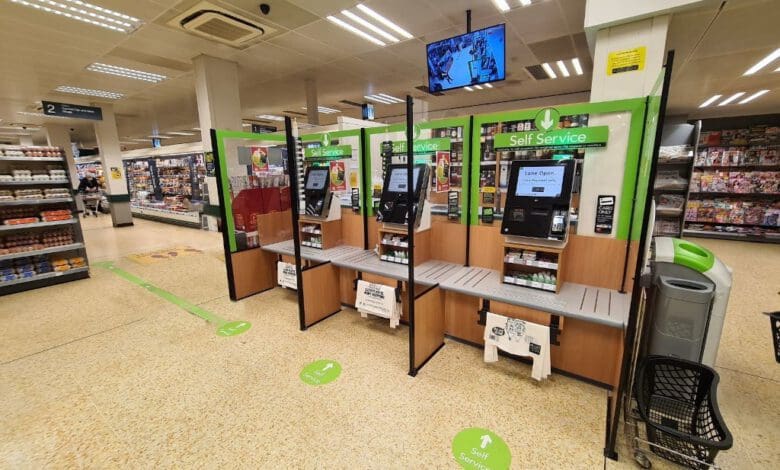 Co-op in the UK has now equipped self-checkout systems in five of its supermarkets in Manchester with software that automatically estimates the age of customers. The Vynamic Smart Vision / Age Verification solution from Diebold Nixdorf uses technology from Yoti, a specialist in automated authentication. With this step, the cooperative is expanding a test, which started at the end of last year at its customer support centre.
The company is participating in a UK Home Office initiative called Digital ID Sandbox. This aims to encourage technologies that help ensure age-restricted products are not sold to young people.
Co-op expects the solution to speed up self-checkout processes and reduce staff intervention. The retailer also wants to prevent age checks from upsetting customers, some who might become abusive towards staff.
Customers decide for themselves whether the system should be activated. It does not use facial recognition software. Also, no photo of the customer is stored. The solution fully complies with the European Union's GDPR and can be easily adapted to local regulations.
AI estimates age in a few seconds
Vynamic Smart Vision starts automatic age recognition when the customer scans an item that is not allowed to be sold to minors, such as alcoholic beverages or tobacco products. The system captures the image of the shopper with a built-in camera. The software uses artificial intelligence that analyses characteristic features of the face. If the system estimates the person to be 25 years or older, it immediately releases the transaction. Otherwise, an employee is called to carry out the verification.
According to the manufacturer, the automatic age assessment takes less than 10 seconds. The result is said to be accurate to 2.19 years. The algorithm is trained to work across different ethnicities, genders, and ages. Even wearing a face mask should not falsify the result. The system only detects age. Data that could identify a person is not determined or stored.