News
Colruyt pilots just-walk-out-store with homegrown technology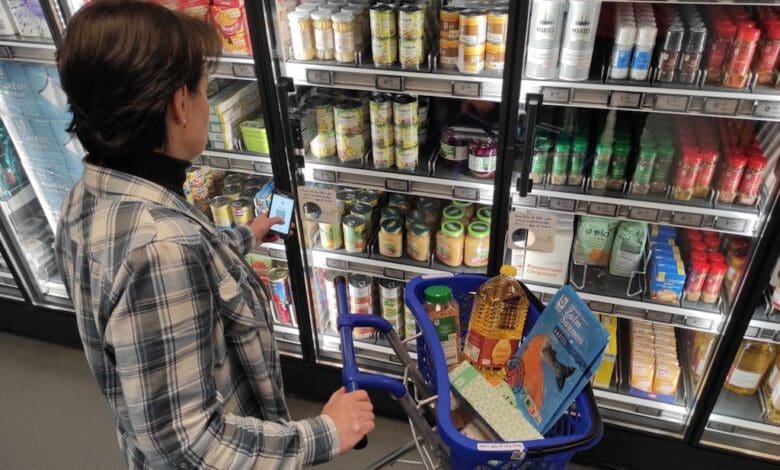 Belgian Colruyt Group has opened its first unattended convenience store. The Okay Compact store in Belfortstraat in the centre of Ghent is accessible to customers 24 hours a day, seven days a week. The assortment comprises about 700 products for daily needs. Staff is only required for replenishing the goods and for cleaning. Technology to operate the store has been developed within the group itself.
Colruyt founded start-up Smart Technics in 2020. The unit develops innovative solutions for automation and digitalisation of processes within the entire value chain. Currently, 40 employees are working on key topics in the areas of artificial intelligence, robotics, logistics, software development, product recognition, digital twin, and project management. Solutions developed here are used both within the Colruyt Group and marketed externally.
QR codes open doors
Customers gain access to the store with help of the Colruyt Xtra app or their customer card. After scanning the QR code from app or card, the door to the store opens. The goods are stored in locked cabinets that can also be opened via QR code. This applies to both refrigerated and ambient products. When a customer removes an item, it is automatically added to the shopping basket. The system recognises products by their weight and its respective location. Corresponding sensors are installed in the bottom of the shelves.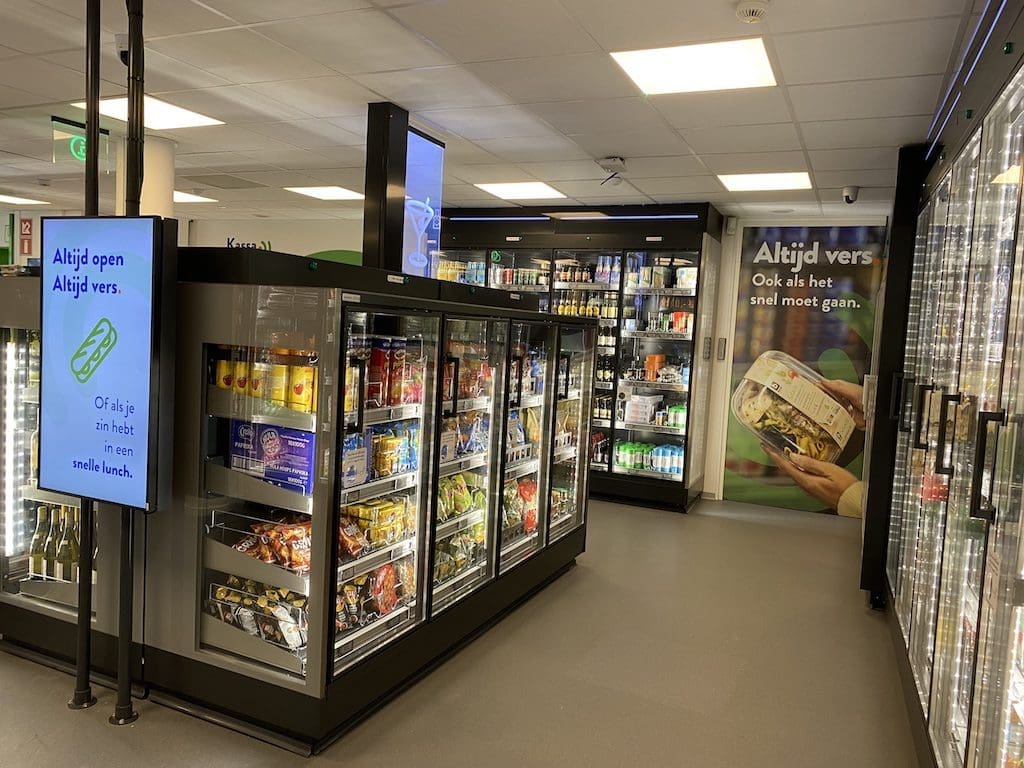 At the exit, customers scan their QR code again at one of the self-checkouts. This calls up their receipt, they can pay cashless and then leave.
With the store in Ghent, Colruyt not only wants to test the technology used; the pilot project should also provide insights into feasibility and customer acceptance. If successful, the concept will be extended to other cities on a larger scale.