News
Colruyt speeds up shelf replenishment with ESLs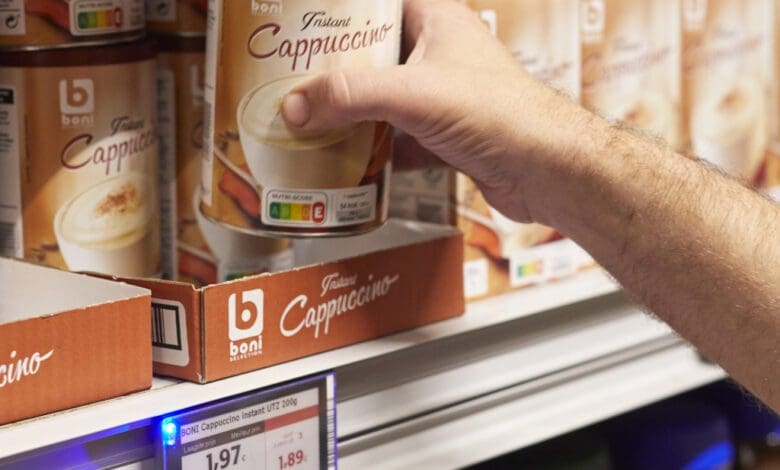 Belgian supermarket operator Colruyt has developed a smartphone app to support employees when stocking shelves. The technology, dubbed Product Finder, communicates with electronic shelf labels installed in the store. An LED light built into the label signals, at which shelf position the respective product should be stocked. According to the retailer, this saves employees up to 90 minutes a day in shelf maintenance.
In-house innovation team Colruyt Group Smart Technics developed the solution. After successful tests in the Poperinge and Heverlee stores, the company has now deployed the technology in one of Colruyt's largest stores, its outlet in the Flemish city of Halle.
The company announced that it will equip all Colruyt stores with Product Finder in the second half of 2023. After that, the group's OKay neighbourhood stores will also be equipped with the new technology.
Smartphones support store staff
Between 2017 and 2019, Colruyt Group had equipped all its 16,000 store employees with smartphones. They use the devices to communicate with each other and receive messages and work orders through them. For example, the mobile device informs them about deliveries or price changes. The company also offers training sessions via smartphone.
The new Product Finder app is intended to facilitate the tedious process of restocking shelves. Employees scan items to be restocked with a mini scanner connected to their smartphone. Then a LED display of the corresponding ESL lights up and indicates the correct placement. With a range of 18,000 articles, this may not always be easy to find. Employees typically know in which aisle products belong. However, it can be difficult to acknowledge its exact position.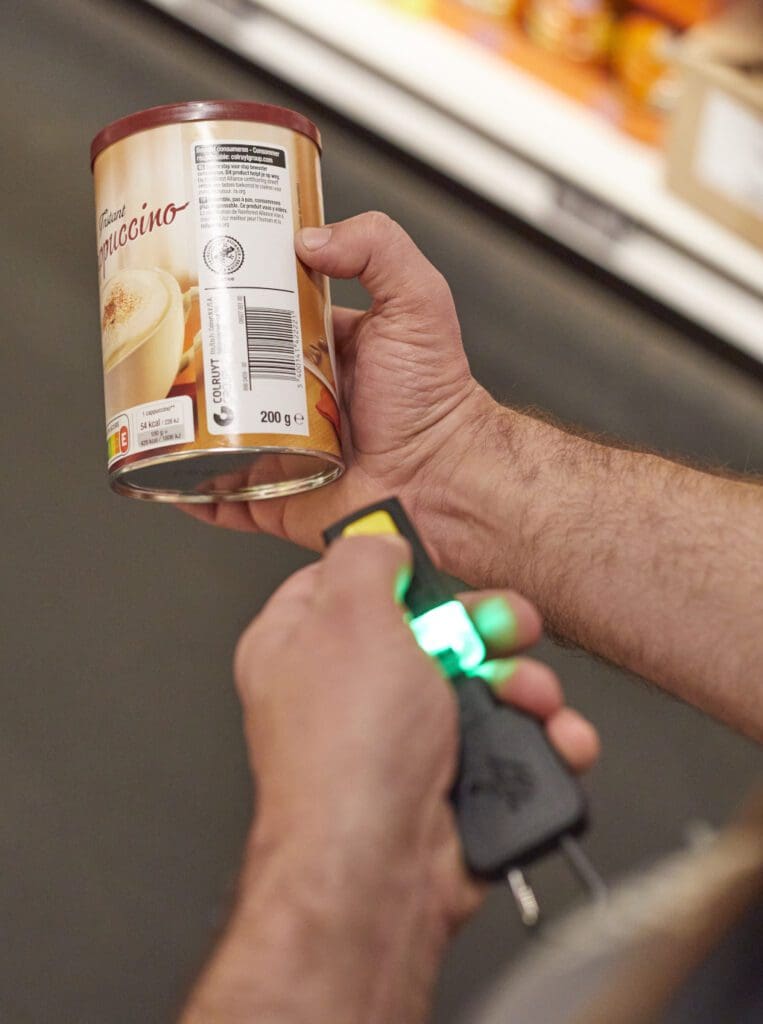 As part of its digitalisation strategy, Colruyt Group had equipped all outlets with ESLs from supplier SES Imagotag by the end of 2019. These are not only armed with LEDs, but also rely on NFC technology, which enables them to exchange product information with mobile apps. This benefits not only employees, but also customers. For example, they can get wine recommendations by tapping their smartphone with the Colruyt app to the shelf label of the product they are looking for.
Further applications wanted
Colruyt is planning to develop further use cases for the Product Finder technology. The LED displays could, for example, help picking customer orders from its online shopping service Collect&Go or indicate items that will soon reach their best-before date. The retailer also considers integrating Product Finder into its Xtra shopping app.