News
Currys greets customers with robot KettyBot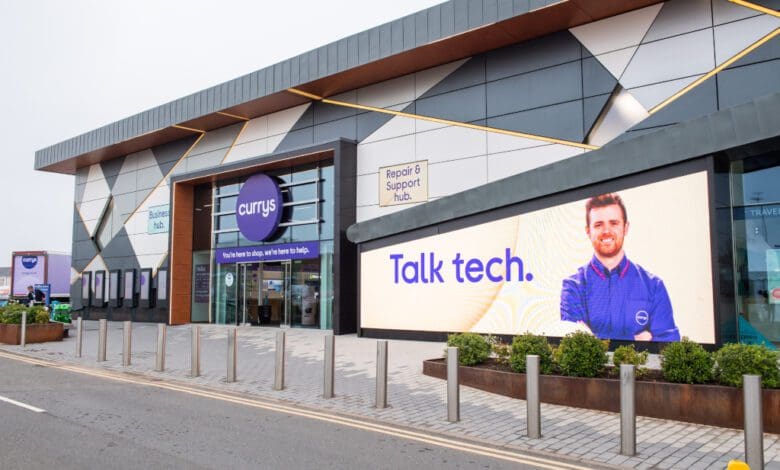 UK-based electronics retailer Currys is trialling the use of robots to help customers better navigate its extensive product range. The KettyBot from Chinese specialist Pudu Robotics greets customers and shows them the way to the desired goods. So far, two London shops on Tottenham Court Road and Oxfort Street, as well as stores in Preston and Birmingham, have implemented the technology.
According to reports in the local press, customers are responding positively to the new service. After initial scepticism, the retailer's employees are also expressing favourable views. The manager of the Birmingham store has been quoted that he and his team were initially concerned when they heard about the project. But they were now convinced of its benefits. They now have more time to give customers product-related advice.
Currys sees the use of robots as an opportunity to improve shopping experience in their stores. Especially in large-scale specialist stores, it is often difficult for customers to find the items they want. During pilot operations, the company plans to carefully assess both the technology and its impact on sales operations.
Navigating safely with AI
KettyBot uses artificial intelligence for its operation. This enables safe navigation even in a busy and changing environment. The system recognises when customers approach and addresses them. It avoids obstacles or stops at a safe distance. Customers can communicate with the robot via touchscreen mounted on its top. The devices are also connected to each other. For example, if customers are looking for an item that is on another floor of the store, KettyBot guides them to the escalator. When they arrive on the other floor, another robot is waiting to guide them to the desired item.
KettyBot has already proven itself in several restaurant operations. It takes orders and brings tablets with food and drinks to the guests' tables. Grocery retailers have also already tested the system. In two Polish Carrefour stores, the robots offered customers Pepsi cans and Lay's chips as part of a promotional campaign.