News
Danone GmbH Germany moves GDSN content services to Bayard Consulting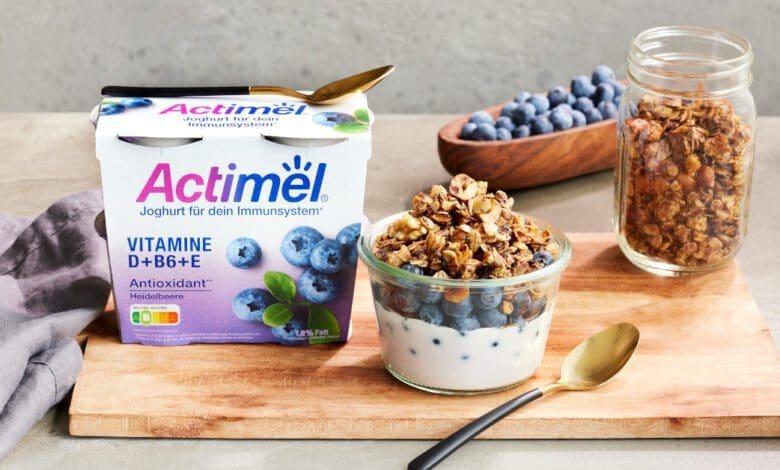 Danone GmbH (Germany) has taken the decision to move its Essential Dairy and Plant based division in Germany, Austria and Switzerland onto b-synced, the GDSN master data pool of Bayard Consulting Group. The switch is due to be implemented by the end of September. The Global Data Synchronisation Network (GDSN) enables manufacturing companies to publish and maintain product master data in one place for all retailers.
Bayard Consulting will also take over master data entry into the b-synced data pool for Danone Germany, which the food manufacturer has already transferred to a service provider. The product content experts will additionally support their new client Danone Germany in smoothly mastering GS1 Germany's Data Quality Excellence (DQX) process for product content quality assurance. Danone GmbH (Germany) already participates in DQX today, providing its retail customers with verifiably quality-checked master data.
One pool for three countries
Saki El-Gogo, Head of Project Administration and Master Data at Danone GmbH Germany, sees as one advantage of the transition the high level of expertise of Bayard Consulting's consultants in gradually automating product content aggregation for their trading partners in the future. In the short term, Danone GmbH Germany will gain the benefit of working with just one master data pool across its three markets in Germany, Austria and Switzerland.
"The always pragmatic exchange with Bayard Consulting Group's consultants demonstrates that we have selected the right partners with outstanding expertise," explains Saki El-Gogo. Ahead of the migration to b-synced, Bayard Consulting Group consultants will help Danone clean up its master data. "A change like this is also a great opportunity for us to really cleanse our data," says Saki El-Gogo.
Danone GmbH Germany has not yet made a decision about future process optimisations for master data entry. Saki El-Gogo plans to evaluate the use of the product content eXchange platform SyncManager from the Bayard Consulting Group.