News
Edeka and Rewe retailers provide transparency with Tierwohl TV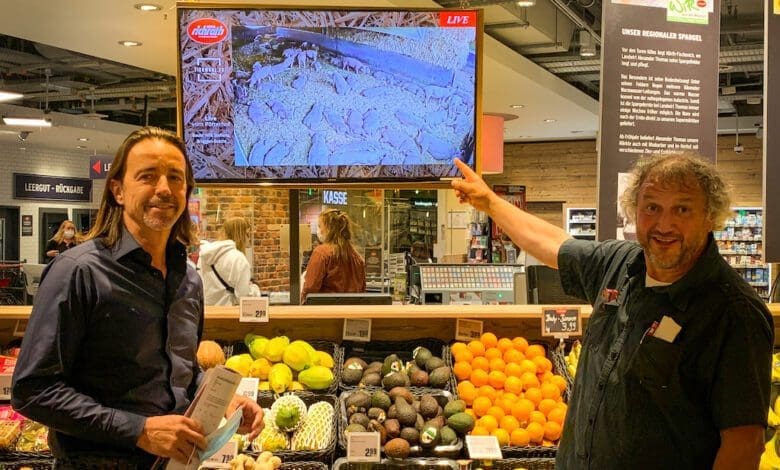 When selling animal products, retailers inform their customers increasingly about origin and husbandry. A rapidly growing number of independent Edeka and Rewe shop owners are going one step further. With Tierwohl-TV, they show live streams from their suppliers' stables and outdoor livestock areas in their shops. This gives customers an unvarnished view of the living conditions of animals whose meat they want to buy or whose eggs they want to eat. Retailers and farmers can thus credibly communicate their commitment to animal welfare.
When shopping, more and more consumers act consciously about animal welfare and prefer regional products. They are willing to spend more money on those goods. However, this added value must be communicated convincingly. This is where Tierwohl-TV comes in. The livestream solution was initiated by the digital signage specialist Online Software AG.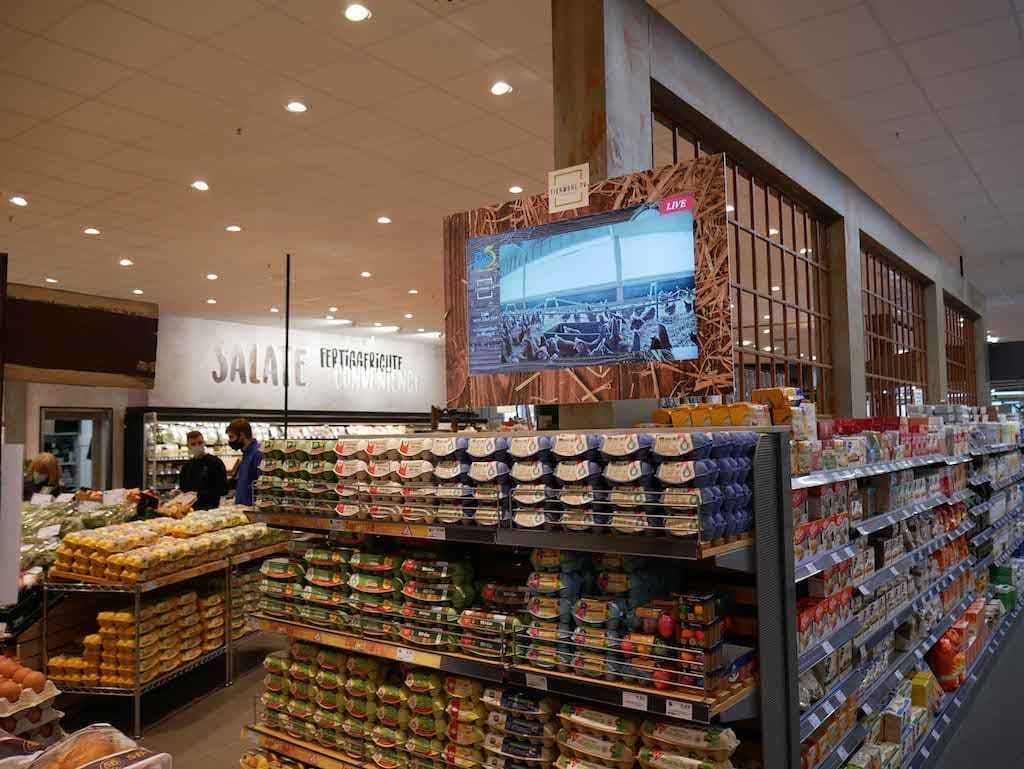 Network of cooperation partners grows steadily
Participating farmers agree to install one or more cameras on outdoor areas and in stables.  Those are broadcasting livestreams showing the life of cattle and dairy cows or straw pigs and chickens. Retailers transmit the stream for their customers on screens placed near corresponding products in the market.
The network of cooperation partners is growing steadily. On the retail side, retailers such as Edeka WEZ and Edeka Rees as well as Rewe Stanislawski and Laas have decided to use Tierwohl-TV.
Ministry of Economics supports infrastructure
Technology partners Vodafone, VTIS Videotechnik, Nexgen Smart Instore and Online Software AG are helping to install the infrastructure. Live transmission requires a high data volume. As part of the 5G frequency expansion, the digitisation of agriculture is being promoted by the Federal Ministry for Economic Affairs and Energy through its go-digital programme.