News
Kübler converts 24/7 store to Grab&Go from Walkout Technologies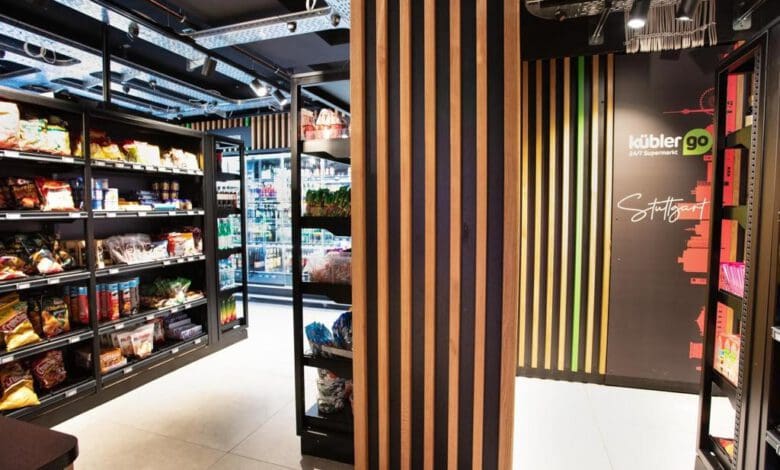 Following a training phase, the traditional butchery company Kübler has adapted its 24/7 store 'Kübler Go' in the German city of Stuttgart to AI-based Grab&Go technology from Walkout Technologies, a subsidiary of the Digital Convenience Group. Previously, customers in the store of the family-owned company at Rotebühlstraße 69 in Baden-Württemberg's capital scanned their goods themselves and paid at self-checkout terminals from Pan Oston and Smoothr. With the scanless technology, the items that shoppers take from the shelves or put back are tracked with cameras on the ceiling and weight sensors on the shelves. Customers review and pay for their goods at the check-out terminals of the Dutch POS and self-service specialist Pan Oston.
With the conversion of Kübler Go store to Grab&Go technology from Rostock-based Walkout Technologies, the retailer has eliminated all check-in authorisation at the entrance. Customers can enter the store without an entry barrier around the clock, seven days a week. Now, shoppers only have to authorise themselves at the end of their shopping trip at Pan Oston's self-checkout terminals, where they pay for their items with a bank card, Apple Pay or Google Pay.
"A justwalkout experience without self-checkout will be possible in the future. Shoppers will soon be able to download the Kübler Go app, deposit their bank card and check their shopping basket live in the app," Sead Berisha, CEO & Founder of Smoothr & Walkout Technologies GmbH explains to Retail Optimiser. "We work consistently without manual monitoring in the background," adds Sead Berisha.
Retail Optimiser Picture Gallery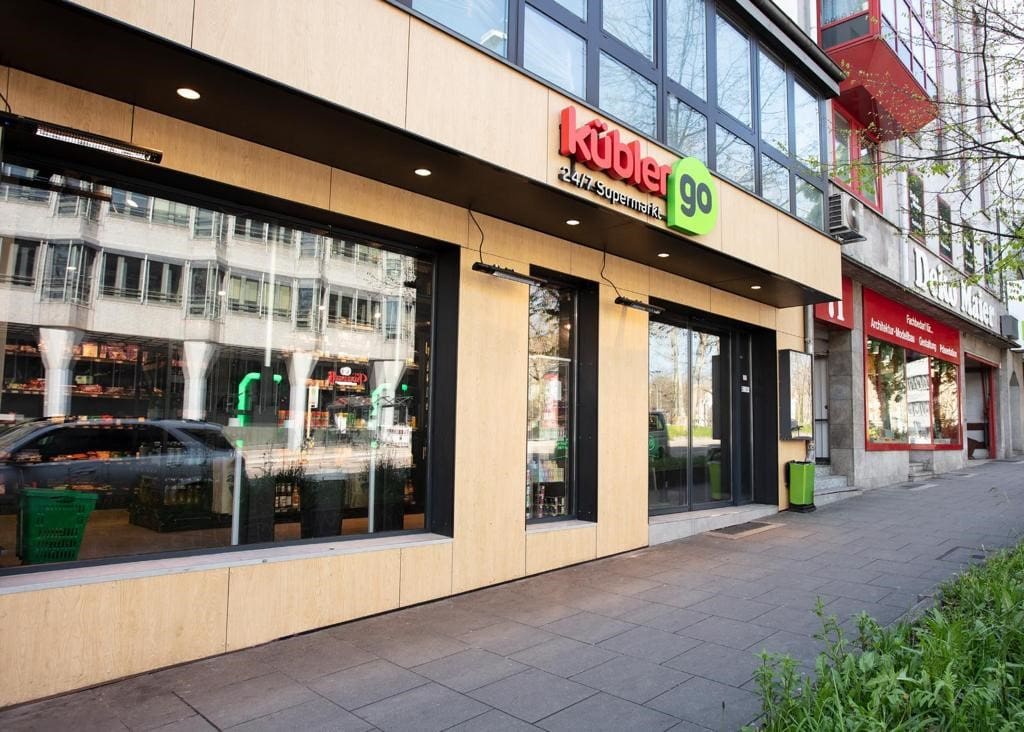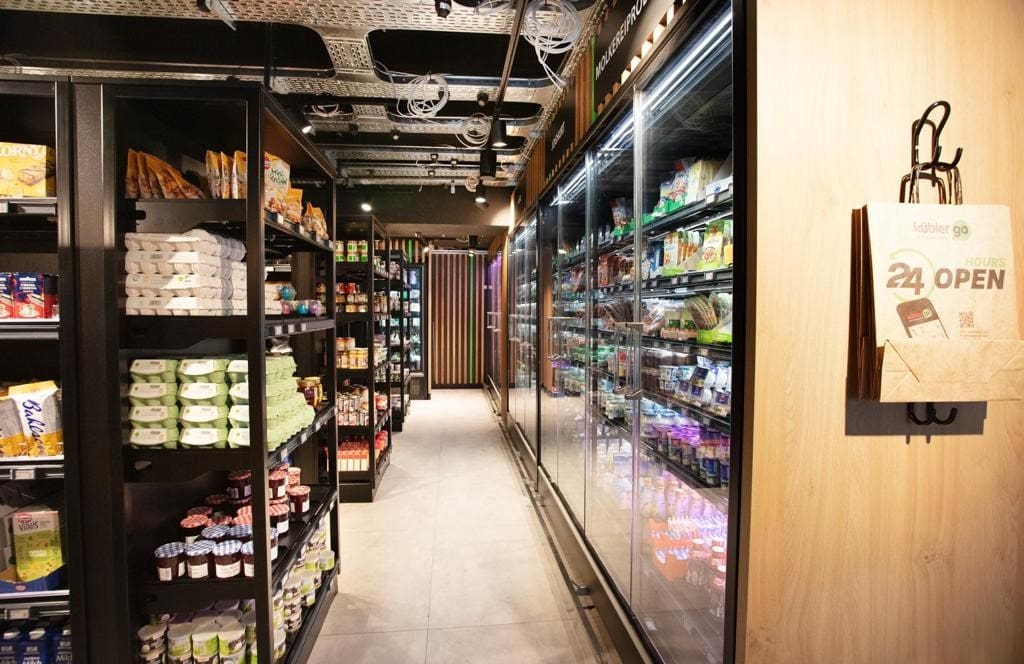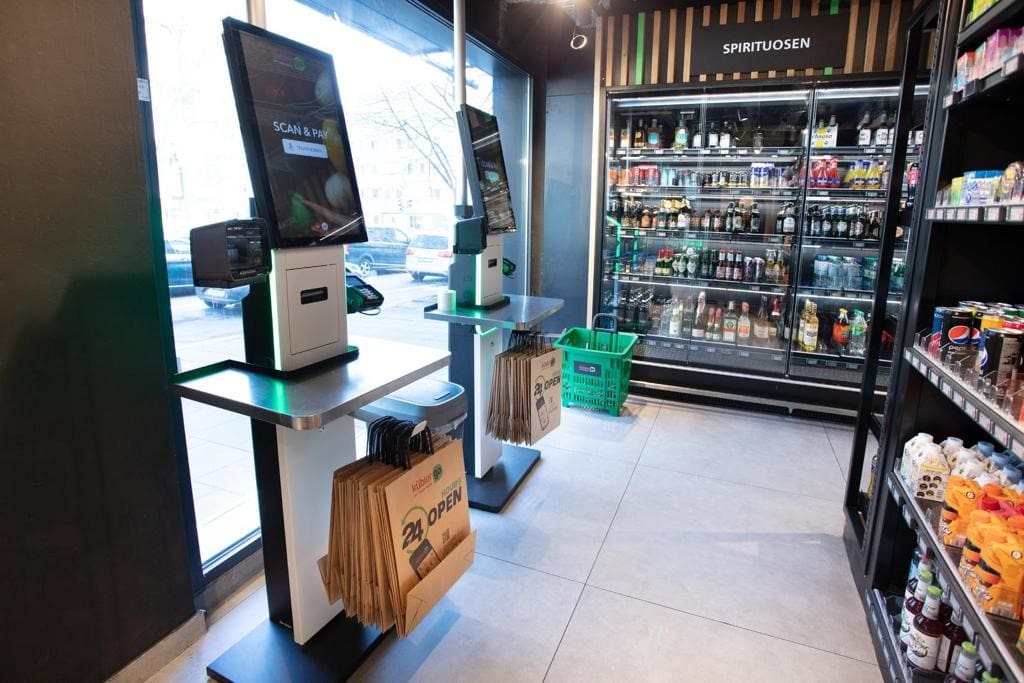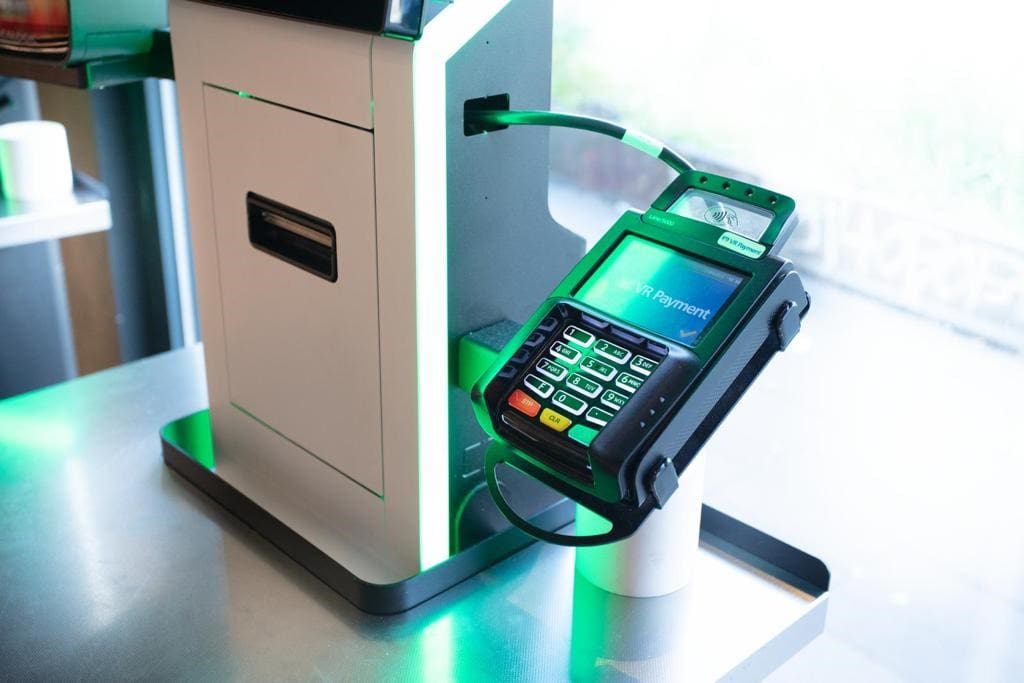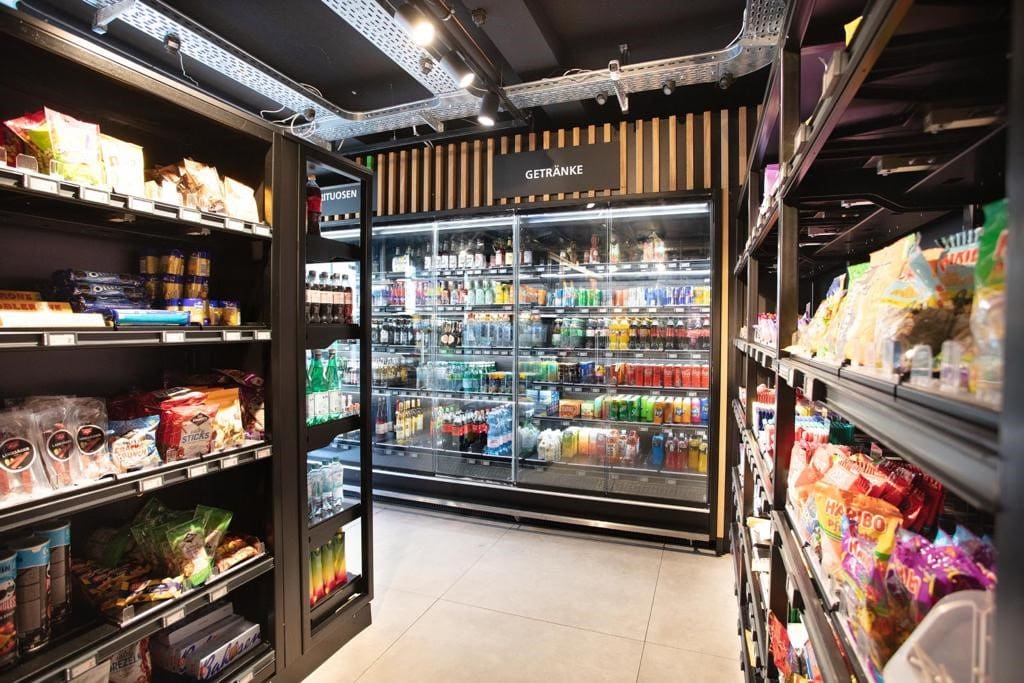 Hybrid operation until the technology is perfected
On an area of 114 square metres, the Kübler Go-Store offers not only its own meat products and convenience dishes from the family business but also fruit and vegetables, snacks, dairy products, fresh produce, frozen foods, drugstore products, dry goods, tobacco products and beverages. Kübler purchases goods from Lekkerland, Edeka Südwest and suppliers from the region of Stuttgart. The Kübler Go assortment includes around 2,500 SKUs.
Customers can freshly brew hot drinks at a coffee station in the store. For the purchase of cigarettes and alcohol, shoppers will in future have to verify their age based on an app. At the moment, the verification is done by Kübler employees on the floor.
The AI-based scanless technology from Walkout Technologies was taught in an intensive training phase on the goods available in the Kübler Go-Store. Cross-handling of goods in the store by multiple shoppers is still a challenge. If larger groups shop in the store, the camera-based image recognition and allocation to individual persons also sometimes reaches its limits. Self-learning algorithms from the technology partner help to optimise the system for the location. If customers pick smaller items such as individual apples, this is no problem for Walkout Technologies' scanless technology.