News
Mobile self-scanning gains momentum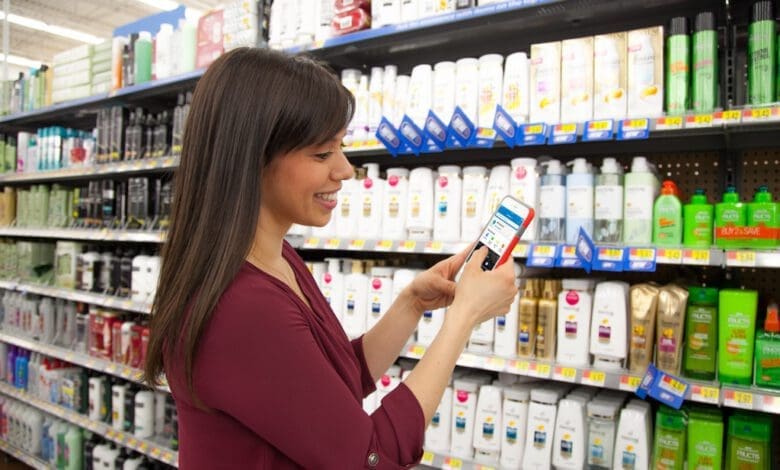 More and more retailers are allowing customers to scan their purchases with a mobile device while browsing the aisles. According to a study by British market research and consulting company Retail Banking Research (RBR), 32,000 retail outlets worldwide offer this service currently. In more than 80 percent of these stores, consumers can use their own smartphone to scan.
The study published end of June, titled `Mobile Self-Scanning and Checkout-Free 2021′, also notes that several companies are already testing technologies that make checkouts obsolete altogether. Following the example of Amazon Go, retailers around the world are experimenting with unattended or, better, cashier-less stores.
Here, cameras and sensor technology combined with artificial intelligence are being deployed to register purchases. The Retail Optimiser reported in detail on corresponding projects, among others at Tegut, Rewe and Edeka.
Europe leads in mobile self-scanning
Consumers can find the most sales outlets with mobile self-scanning in Europe. The RBR study counts 18,800 shops in the EMEA region, while it recorded 9,800 on the American continent and 3,800 in Asia and the Pacific region.
Dutch retailer Ahold is considered a pioneer of mobile self-scanning. The company continues to equip new stores with dedicated hand scanners. Other large European retailers, such as Carrefour or Tesco, also provide registered customers with the mobile devices. These professional scanners have powerful barcode readers and promise easy handling by the user.
Smartphone apps boost self-scanning distribution
More and more retailers are enabling customers to use their own smartphone to register their purchases. Thus, they extend the benefits of their retailer app, which provides valuable data on shopping behaviour and is an effective means of addressing customers individually.
US retail giant Walmart piloted the service called `Mobile Scan & Go' back in 2013 and has since rolled out the technology to all of its stores. In Germany, both Edeka and Rewe Group offer self-scanning with smartphones in selected stores, as reported by Retail Optimiser.
RBR cites customer demand for hygiene as an accelerator in the spread of mobile self-scanning via smartphone. However, it is important not to underestimate the fact that the technology costs far less than investing in dedicated systems. It can also make usage of the retailer app even more attractive for customers.
Growth expected in other regions and market segments
RBR expects mobile self-scanning to become more popular in the future also in regions with lower labour costs such as Latin America and Asia. The institute mentions, for example, pilot installations in countries such as Brazil, India or Taiwan. In addition, companies in other segments such as fashion retail or toy stores are also interested in the technology.