News
Plus Severijn optimises checkout with Pan Oston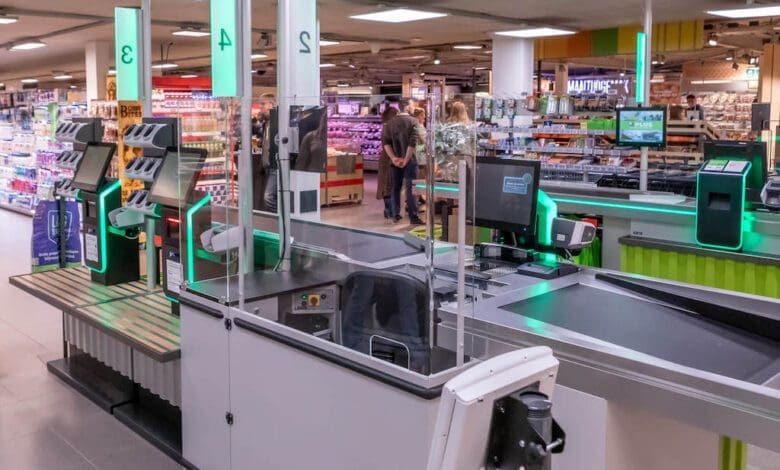 Plus Severijn in the Dutch town of Heeten has redesigned its checkout area with customised systems from Pan Oston. In a compact space, the shopfitting specialist combines self-scanning and self-checkout options with attended checkout. This gives customers the choice of how they want to register their purchases and pay.
Supermarket cooperative Plus is part of the De Sperwer Group. After extensive renovation work, Severijn has converted its store according to the Plus Brilliant 2.0 concept. The new model focuses on high-quality, fresh, and locally sourced food.
Checkout zone integrates different variants of scanning and paying
The supermarket re-opened at the end of October 2021. Customers can flexibly choose how they want to shop and pay. The store provides handheld scanners for shoppers with larger baskets. For checkout, they can return them at a so-called Slim Cradle Wall directly at the cash desk, right where they can also pay cashless at the self-checkout terminal.
Customers with smaller shopping baskets can scan their goods at one of the compact SLIM SCOs and make cashless payments there. Alternatively, an attended checkout counter with conveyor belt is placed in proximity. Here, a cashier scans the goods, customers can pay in cash or by card at the integrated payment terminal.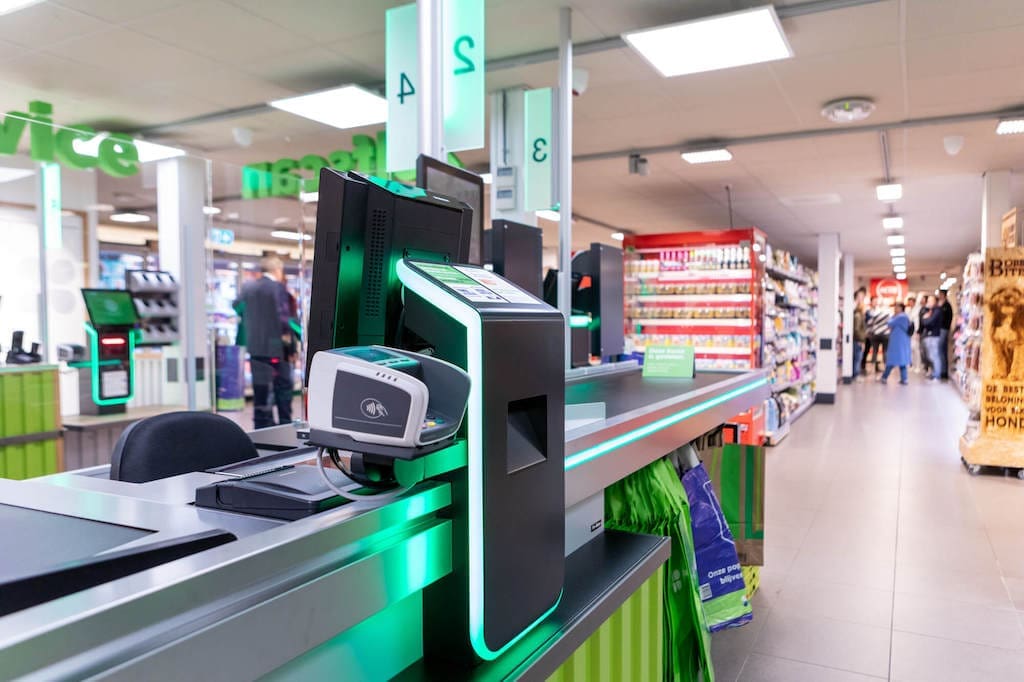 Spatial proximity of the self-service devices allows cashiers to check processes at the self-checkouts and help shoppers if necessary. Customers can flexibly choose a way of checkout according to their needs thanks to the compact and attractive design of the checkout zone.