News
Quick Commerce providers ride on Relex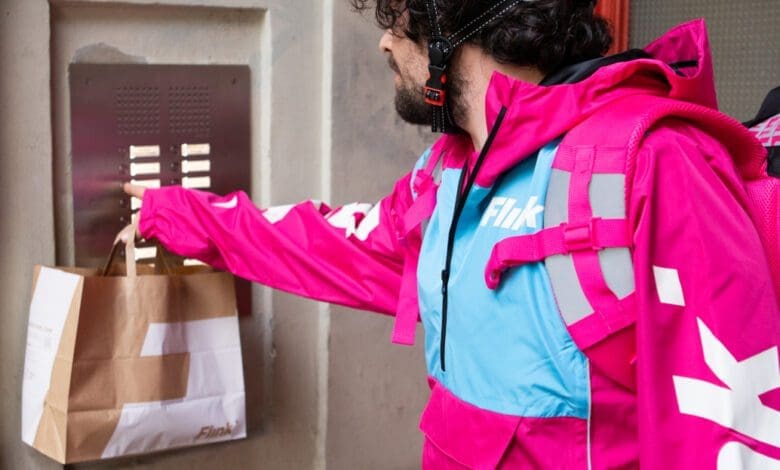 After Delivery Hero and Jokr, Flink has now also decided to optimise its goods processes with solutions from Finnish specialist Relex. The rapid delivery service wants to improve its inventory and shelf space along the entire flow of goods. The solution will be introduced at Flink in Germany, Austria, France and the Netherlands as well as in the distribution centres. In addition to existing sales data, a variety of sales factors such as local weather forecasts and cannibalisation effects between products will be taken into account when calculating optimal order and inventory quantities.
Unlike the established retail companies, the newly founded Quick Commerce providers start without any significant history, both in terms of systems and data. While the introduction of modern optimisation solutions makes it easier that only limited consideration has to be given to outdated merchandise management systems, optimising on the basis of only short sales histories in a very volatile and only developing market is a real challenge.
Relex's success in winning over three of the new fast delivery services with several of its optimisation solutions each is all the more remarkable. It is one of a long series of decisions by established retailers who have chosen Relex in sometimes lengthy selection processes. This year alone, for example, Cora and Sephora in France, Mars&Spencer in the UK, Bennet in Italy, Coles in Australia, Dia in Portugal, Drogeriemarkt Müller and furniture specialist Porta in Germany have opted for solutions from Relex.
Scalability counts
At Flink, the Relex solution replaces an in-house developed forecasting system. Flink quickly realised that it needed to focus on greater automation and standardisation of processes in order to be efficient. Relex won out over ist competitors at Flink because of the great flexibility and strong scalability of its solution, as well as the many quick, successful implementations at other retail companies.
Relex now automates, centralises and standardises Flink's planning processes along the entire supply chain, from sales forecasting to replenishment, with a special focus on fresh produce. In the process, the software also optimises the shelf space of the warehouses called hubs.
"Scalable, automated processes are the measure of all things at Flink," reports Peter Bröcker, Vice President Supply Chain & Process Management at Flink. "Relex supports us with the greatest possible flexibility in planning and increases the efficiency and accuracy of deliveries to the hubs. This is essential for our success in Quick Commerce. With Relex, we ensure that we achieve our goals despite our growth and guarantee our customers high availability."
Delivery Hero deploys Relex internationally
Delivery Hero, the largest Quick Commerce provider internationally, had already opted for Relex in May this year. The AI-driven software for forecasting and automated scheduling will support Delivery Hero in the Asia-Pacific, Latin America, Europe and Middle East regions in the future.
"After conducting a market assessment and comparing different vendors, we became aware of Relex's track record with similar retailers in grocery e-commerce, and recognised the system's customisability and ability to keep up with our rapid growth," explains Raffaele Alessandro Turturro, Global Supply Chain Director at Delivery Hero.
Jokr also plans staffing needs with AI
A third of the fast-growing quick-delivery services relies on Relex for no less than three planning areas: Recently, also Jokr decided to use the Finnish specialist's sales forecasting, scheduling, space planning and workload forecasting solutions.  Through the workload tool, Jokr aims to better manage the utilisation of hub staff and drivers and further reduce the time needed for delivery thanks to more efficient picking.
"Speed is crucial in our market segment," says Jens Kilimann, VP Global Supply Chain at Jokr. "As a very young and internationally growing company, Jokr relies on perfect planning processes. From Relex, we expect a significant reduction in central planning effort and inventory. At the same time, the solution establishes more efficient workflows across all processes and supports us in always offering our customers the highest availability and fastest delivery."