News
Rewe Group bundles its IT divisions into Rewe Digital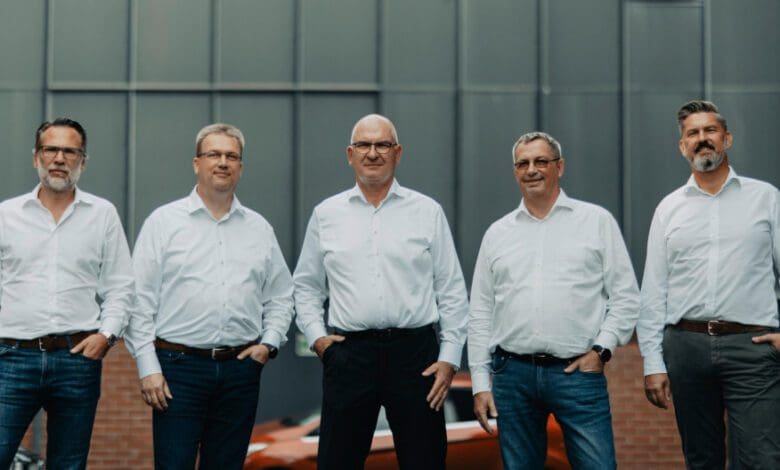 Rewe Group has merged its IT divisions for brick-and-mortar retail and its online operations. Rewe Systems was integrated into Rewe Digital at the beginning of this month to meet challenges of omnichannel retailing. In addition, synergies are to be used, performance is to be increased and ideas are to be implemented in a more targeted manner. The Rewe Digital GmbH is assigned to the Digital and Technology division of Rewe Group. Its managing directors are Dr André Marburger, Thomas Friedl, Dr Robert Zores and Stefan Matzelle.
The previous business division Rewe Systems was the IT division for the brick-and-mortar retail businesses of the group. The organisation has modernised in the last few years and is well positioned for the constantly changing demands and challenges within the IT environment, said Christoph Eltze, Rewe Group Board Member for the Digital and Technology Division. To additionally address the online retail sector and develop a new IT landscape for it, the business unit Rewe Digital was newly founded in 2014.
"With regard to our omnichannel strategy, where we bring together brick and mortar as well as online retail, it is only logical that both units work together more closely in the future," Christoph Eltze continues. Even prior to the merger, both units worked together again and again in various projects, for example on the topic of pick and go, about which the Retail Optimiser reported here and here.
The current 2,200 employees of the new business unit work from the existing locations. They also take advantage of the opportunity to meet regionally in different work teams in an agile manner. "Our common ambition is to further develop the IT in the retail sector within the company. This means expanding our success not only with new technologies and innovations, but also regarding solutions for our day-to-day operations, for employees in the stores and logistics, as well as in cooperation with technology partners and start-ups," said Thomas Friedl, member, and spokesman for the new management of Rewe Digital GmbH in a press release. As part of the merger, a new corporate identity was developed for Rewe Digital.