News
Rewe tests autonomous checkout with Trigo Vision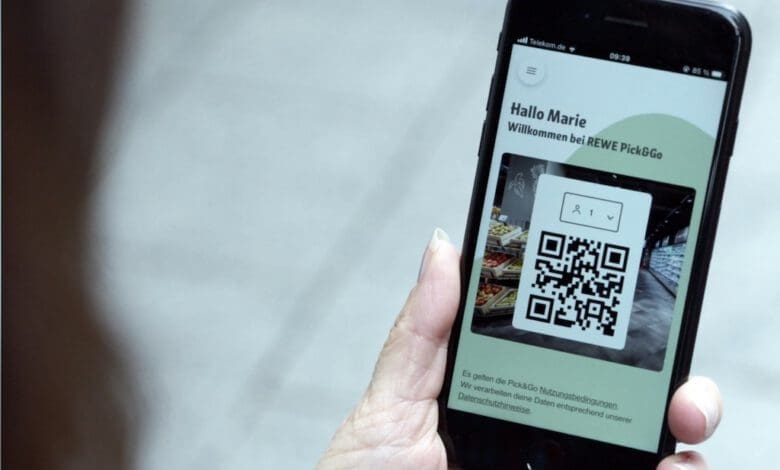 Rewe is the first German full-range food retailer to test shopping without payment at the checkout. The retailer implemented the technology, called Pick&Go, at a Rewe supermarket located in Zeppelinstraße near Cologne's Neumarkt at the beginning of May. Initially, the system has to prove itself in a trial with employees' families and friends. In late summer, all customers should be able to use the autonomous checkout. Traditional payment at the checkout will also remain an option.
Customers who want to use the new service register via app at the entrance barrier of the store. Afterwards, they can simply take the desired goods from the shelves and pack them. They no longer have to queue at the checkout. The bill appears automatically in the app.
Cameras and sensors make checkout superfluous
Intelligent cameras and sensors on the shelves make sure that all products are securely registered. This applies to all items in the supermarket's range: fruits and vegetables, dry goods, frozen products, even freshly brewed coffee to go. Customers are not recognisable in the captured images; their privacy remains protected.
Thanks to the new technology, store staff gains more time to serve customers. For those who prefer to check out in the traditional way this will still be possible. The Rewe supermarket in Cologne is one of the first in Europe to allow for hybrid shopping in this way. So far, autonomous checkout in Germany has only been available at shops with a limited range, such as the Tegut mini format Teo.
Rewe develops in-house and with partners
The group's in-house development team Rewe Digital has been working on the topic for more than two years. In addition to its own developments, Pick&Go integrates solutions from international technology partners. At the heart of the system, Trigo Vision from Israel plays the leading role. The computer vision specialist's solution creates a 3D model of the supermarket in order to digitally map the environment and movements within it. It will be exciting to learn to what extent the technology will be able to really register all complex shopping procedures of a full-range supermarket correctly.