News
Sainsbury's enables in-app payments with Checkout.com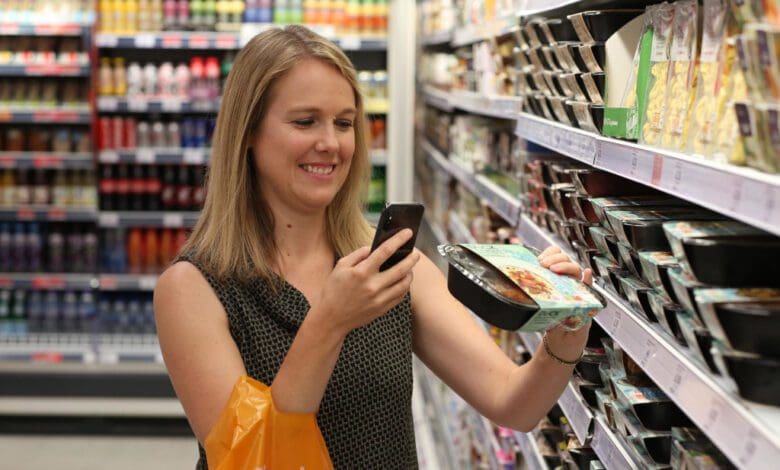 UK supermarket operator Sainsbury's is introducing new digital means of payment for all its banner operations and channels. For this, the company has chosen payment service provider Checkout.com. In a first step, the retailer is integrating the cloud-based service into its self-scanning with the SmartShop app to enable cashless payments without customers having to visit a checkout to pay.
Sainsbury's has unlocked this feature for all shops with app-based self-scanning. The Checkout.com platform also handles transactions via digital wallets such as Apple Pay or Google Pay. In the coming months, the new payment method will also be rolled out in the Argos and Habitat banners.
Sainsbury's presented Checkout.com its Tech Supplier Award in the 'Ones to watch' category earlier this year. The London-based company was founded in 2012 and now operates sites in 19 countries. Its customers include Alibaba, Homebase, Pizza Hut, Henkel and Sony.
Orchestrating payments across all channels
Together with Checkout.com, the retail company aims to modernise and simplify its payment infrastructure. In future, Sainsbury's will process all online and offline payments via the service provider's ProcessOut platform.
Once the new solution is fully implemented, the retailer will be able to switch off legacy systems to streamline and accelerate processes. It will then be able to monitor online orders in real time, which will facilitate data-driven decisions and more tailored offers to customers.
The new technology is set to create a seamless checkout for Sainsbury's customers. In addition, online and offline channels will be more closely linked. To further develop innovation, the two companies will run a so-called Hackaton in the first quarter of next year. Here, both partners will have their payment experts work together on new solutions to master future challenges.