News
Spar Austria launches anonymously usable app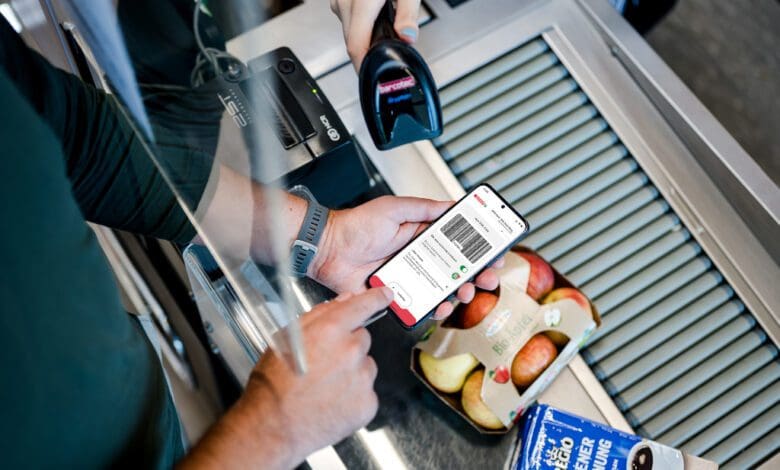 Today, Austrian Spar launched an app that allows customers to use complex sales promotions in its stores without registering by name with the retailer. In the interest of customers, the new Spar app works very sparingly in terms of data, explains Markus Kaser, Spar board member for Marketing, Procurement and IT: "Despite the app, we remain true to our credo that we do not need our customers' data and therefore do not engage in profiling."
Spar Austria's competitor Rewe Group had run into considerable trouble in Austria in 2021 over the use of data by its loyalty app 'Jö-Bonusclub', with a penalty notice in the millions from the country's data protection authority DSB. Rewe Group also said it had stopped using personal data in Austria as a result and is taking further action against the authority's verdict. Rewe Group with its sales lines Adeg, Billa, BillaPlus, Bipa and Penny is market leader in Austria, ahead of Spar.
In the new app of Spar Austria, board member Markus Kaser further explains, users can voluntarily enter up to three favourite Spar locations instead of specifying their place of residence: "Based on this information, they then receive, for example, regionally valid coupons for those federal states in which one of their favourite stores is located."
New app also brings digital receipt
With the app, which can be used in all grocery banner operations of Spar Austria, the retail company also introduces the digital receipt. This can optionally be displayed in the new app after scanning a QR code at the checkout and saved from there – also without registering with personal data.
Among other things, the app supports the radical 'Spar-minus-25% Joker' promotion. With the app, the four most expensive items in the shopping basket are now automatically reduced at the checkout. The retailer has previously offered this drastic form of price promotion as the '25-Prozent-Pickerl', but customers had to stick price reduction stickers on products themselves – the Austrian 'Pickerl' means label.
Providing an e-mail address is also voluntary
Customers have to download the new Spar app from the Apple App or Google Play store and also accept the terms and conditions of use – in this respect, the user is not completely anonymous when downloading the app. However, they do not have to provide Spar Austria with their name, address, date of birth, e-mail address or other personal data. Unless they want to – for example, to collect bonus points jointly with their family.
In addition to the '25% Joker', the app also supports the other promotion forms of Spar Austria such as coupons and the 'Rabattmarkerl'. The app is also intended to speed up the checkout process and reduce the workload of employees. For the '25% Joker', customers no longer have to determine themselves which are the four most expensive products in their shopping basket.