News
Tegut optimises prices and stocks from one cast with Relex and Competera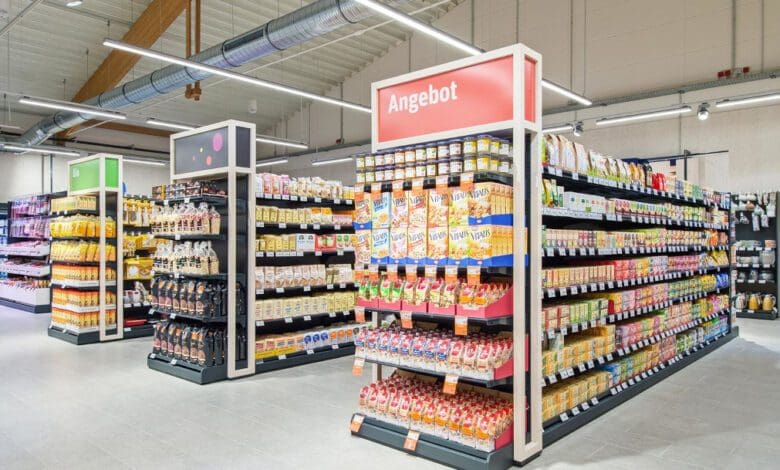 Tegut will be one of the first retailers in Europe to optimise its prices, stock, floor space and shelf placement from a unified sales forecast. To achieve this, the Fulda-based grocery store chain, which is part of Migros Zurich, will implement Relex's AI-based solution together with Competera's price optimisation tool. For SAP, the decision is a bitter blow: for more than 15 years, Tegut had optimised its stocks through automated order proposals from Germany's largest software house, which also provides the retailer's merchandise management system.
The series of successes of the retail-specialised Finnish software house Relex is not ending: in the German-speaking countries alone, with Lidl, Aldi Nord, the Rewe supermarkets, Rossmann, dm, Müller, Migros Online (formerly LeShop), Douglas, Bünting, Porta and Lekkerland, a considerable part of the market have opted at least for modules of the Relex platform.
Last week, Relex was able to report two new wins: The Danish interior design specialist Jysk, which was once represented as Dänisches Bettenlager in Germany, announced its decision for Relex, as did the Fulda-based grocery chain Tegut.
Farewell to SAP forcasting at Tegut after 15 years
Tegut's decision is particularly important for the retail technology market. Because Tegut is one of the German retail companies that implemented replenishment planning with SAP at a very early stage: Shortly after the implementation of SAP Retail as its merchandise management system in 2005, the Fulda-based company began to replace manual replenishment planning in the stores with order proposals from the SAP F&R Engine.
Today, SAP offers a successor to the F&R Engine with its 'Unified Demand Forecast (SAP UDF)' module. This module is intended to make sales forecasts accessible not only to stock optimisation, but to all planning areas of retail. Kaufland is one of the satisfied users of SAP UDF. However, Lidl, the largest European discounter, which belongs to Schwarz Group as Kaufland does, relies on Relex when it comes to automated replenishment and is currently rolling out the Finns' solution to further country units.
Planning from a single forecast
Tegut wants to realise in the coming year what almost all retail companies wish for at which goods are replenished and not just allocated: The grocery retailer belonging to Swiss Migros Zurich wants to optimise the entire relevant retail planning from the same, high-quality sales forecasts: The product range in terms of space and shelf space as well as stocks and prices.
"With the integration of artificial intelligence, we are consciously bringing about a paradigm shift," explains Michael Egerer, Head of Logistics and Supply Chain Management and Executive Board Member at Tegut: "The Relex platform corresponds exactly to our ideas and requirements for tomorrow's holistic retail planning."
Price optimisation comes from Competera
The fact that a change in price leads to a change in the expected volume of a product sold, and that this may lead to a different number of facings of a product needed on the shelf, is part of the little tricks of retail. Nevertheless, prices, stocks and shelf locations are currently still optimised separately in most companies. Tegut now wants to change that.
The AI-based platform from Relex is so well received in retail, among other things, because it can in a user-friendly way optimise the quantities of goods and the shelves from a single source and also enables the smoothing of orders according to the manpower in the stores, which has to replenish the shelves with goods. The Finns also have a solution in the area of markdown price optimisation.
However, what Relex cannot yet do is optimise the prices of the basic assortment by calculating price elasticities. Tegut therefore plans to introduce Competera's price optimisation solution together with Relex in such a way that Relex's forecasts are also used by the pricing platform. Competera had won Sephora as a customer this year, among others, Retail Optimiser reported. At Tegut, the system integrator and Relex partner Wysupp is to introduce the holistic planning solution in the coming year.