News
Valora pilots battery-free ESLs from Instore Solutions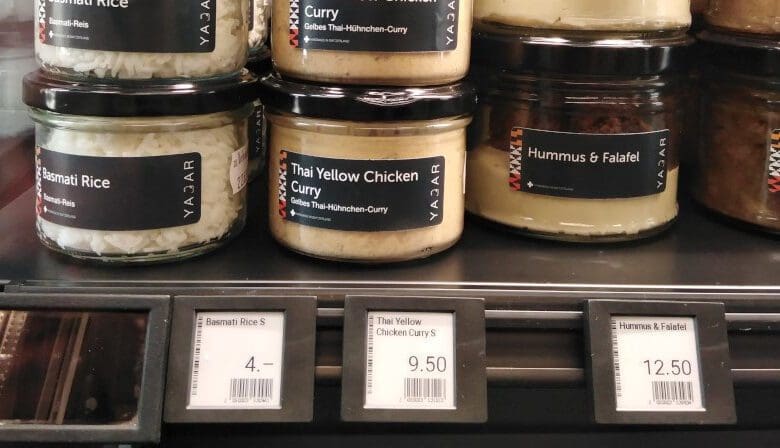 Convenience store operator Valora is piloting electronic shelf labels that do not require batteries.  The ESLs from Instore Solutions, called Green Tag, are set to reduce environmental impact as well as follow-up costs for retailers. At this year's EuroCIS, the Swiss company specialising in digital store solutions introduced the new generation of intelligent labels to the public.
Small photovoltaic modules supply them with electricity. Those can be plugged at any point onto the rail, to which the ESLs are also attached. A low-current rail connects the price labels to the energy source without having to wire the shelf. One of the mini solar panels can provide the necessary energy for more than 20 electronic price tags. It draws this from environmental light by means of so-called energy harvesting. The LEDs of even a poorly lit supermarket are sufficient for this.
Reducing costs and environmental impact
Electronic price labels are on the rise almost everywhere in retail. Besides the elimination of manual price labelling, the main drivers of this development are the advantages of dynamic pricing and associated potential for increasing profits. A study by Meticulous Research predicts that by 2025 more than two billion ESLs will be in use worldwide. This means two to three billion batteries that will have to be replaced and disposed of after a few years.
This not only places a burden on the environment, but also means enormous costs and effort for retailers when replacing batteries or even entire labels. The Green Tags promise to be significantly more sustainable and reduce follow-up costs, which are often massively underestimated.
Instore Solutions developed the innovative solution together with start-up Digety.  The company from Baden-Württemberg was founded with focus on the digitalisation of apparel retail. The partner from Switzerland brought the requirements of grocery retailing into the development. Its product range also includes a solution for blister hooks and, for example for the fruit and vegetable area, larger labels in which the solar module is integrated.
So far, Valora Group, which operates the Avec, BackWerk, Ditsch, K-Kiosk and Deutsche Bahn Service Stores, among others, has successfully deployed Green Tags in selected outlets in Switzerland. It is expected that the systems will soon come to Germany as well. As Matthias Ernst, COO Instore Solutions, told Retail Optimiser, some large German retail groups are already intensively looking into the new technology.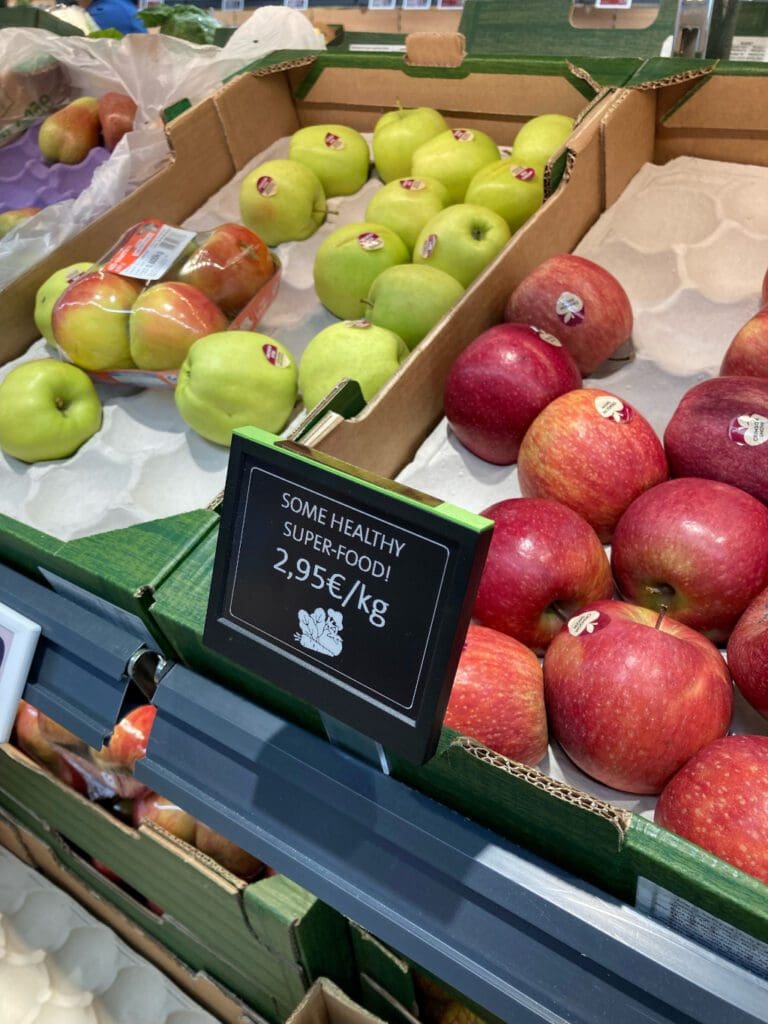 For larger displays, the solar module can be integrated. (Photo: Instore Solutions)