News
Vkusvill pilots unattended convenience store with Neurus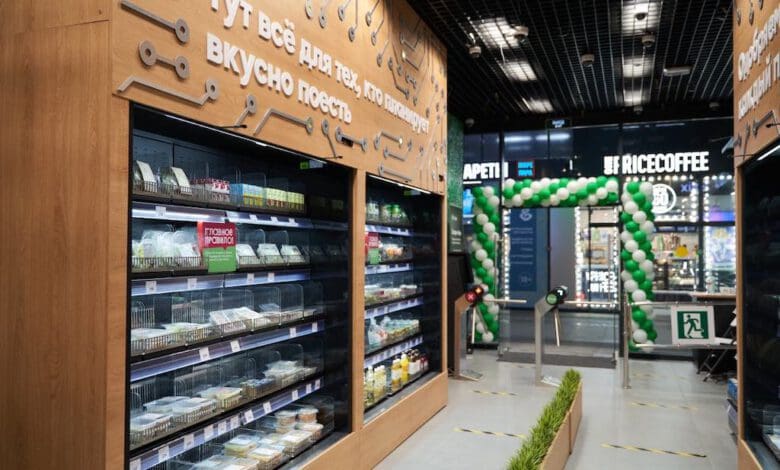 Russian supermarket operator Vkusvill has opened its first cashier less store in Moscow. Technology is provided by Moscow start-up Neurus, which specialises in computer vision and artificial intelligence. Only users of the Vkusvill app have access to the store. In the initial phase, they are being greeted by an employee who explains the technology.
The store located at Moscow's Testovskaya 1 offers customers an assortment of currently around 220 products, such as packaged fruit and vegetables, ready meals, dairy products, confectionery, and beverages. The company says that in the first two weeks after opening, about 70 customers shopped unattended every day. On average, they left the shop with two to three items each.
Computer vision monitors shopping
To entrance of the store, customers open the Vkusvill app and scan the QR code generated at a self-service terminal. A turnstile clears the way. Afterwards, they can move freely around the store and pack the desired items. Cameras record customer behaviour and the system from technology provider Neurus recognises the purchases by means of artificial intelligence and neural networks.
When the customer leaves the store via another turnstile at the exit, the app completes the purchase and charges the bank card linked to the application. Loyalty points of the bonus programme dubbed "Let's be friends" are also automatically credited to the customer.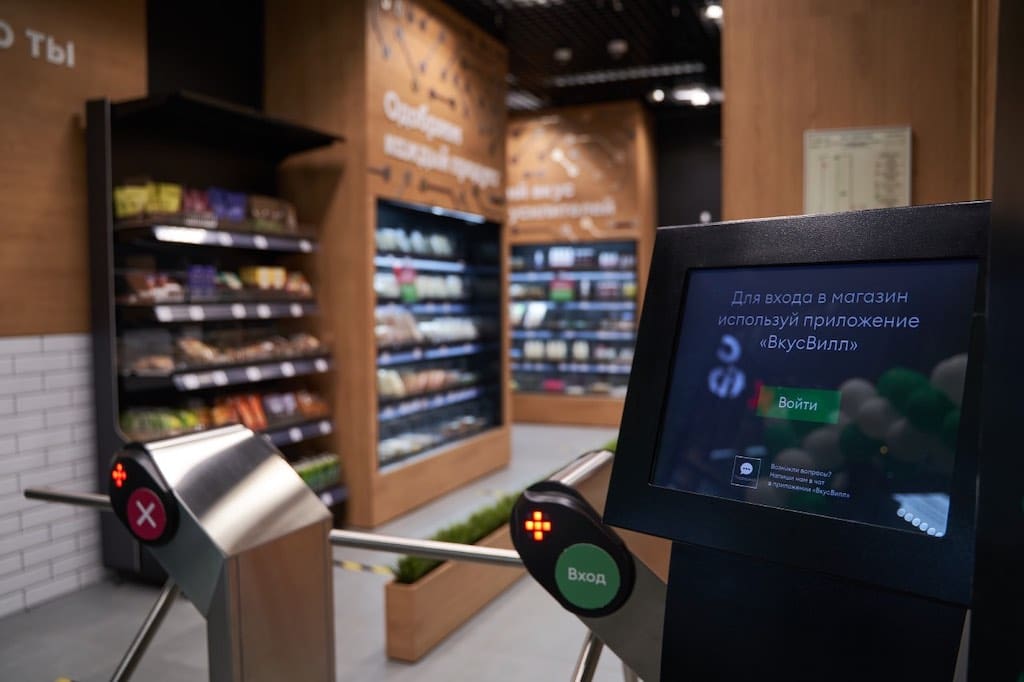 It remains to be seen whether the Russian retail company will open more unattended stores after a successful test, possibly also outside Russia. Vkusvill plans to expand its store network internationally into other European countries. The company has also been present in the Netherlands since 2020.