News
Walmart boosts employee efficiency using smartphones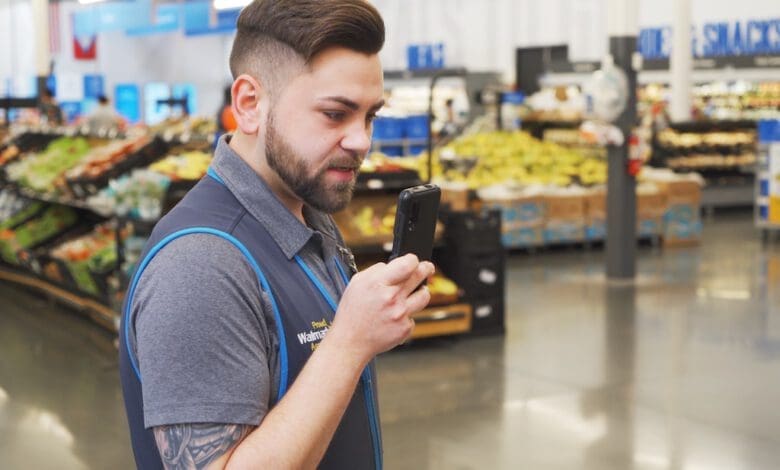 US retail giant Walmart is equipping its store employees with new Samsung smartphones. Its Me@Walmart app, developed by IT subsidiary Walmart Global Tech, helps employees to perform their daily tasks more efficiently. At the same time, the application supports them to better serve customers. By the end of the year, more than 740,000 Walmart employees in the USA will receive their new Samsung Galaxy XCover Pro smartphones. These can also be used privately.
The new app had its origins in a solution for staff scheduling. The company has since expanded the Me@Walmart app into an integrated in-store application. Until now, the employees on the sales floor shared the company's mobile devices. After initial tests with the smartphones earlier this year, the retailer decided to equip more staff with the new tool.
Technology helps manage complex tasks
In order to better solve its complex store tasks, Walmart's IT development department deploys modern technologies such as artificial intelligence, computer vision or augmented reality for the Me@Walmart app. Thus, employees will be enabled to work easily and intuitively with the new tool.
Among other things, the app offers the following functionality:
Scheduling: Staff can view their schedules 14 days in advance and request possible changes.
Mobile Clock In: The app uses geo-fencing. With a simple click of a button, employees record the beginning and end of their shifts.
Push-to-Talk: With the so-called push-to-talk function, employees can contact colleagues and supervisors directly.
Ask Sam: The personal assistant Ask Sam can be activated by voice control. This function helps staff to quickly provide information about individual products or to call up important key figures.
In the coming months, the retailer will add another function to the Me@Walmart app. Employees will then no longer have to scan each individual box in the backroom to find the corresponding goods for replenishment. In future, it will be enough to point the smartphone camera at the shelf. Using augmented reality, the display will then show the required package.
The new smartphone will not only support Walmart employees at work. They can also use it privately if they want. The company assures that the employees' privacy will be protected. Professional functions are only activated during working hours.