News
WMF boosts sales and customer loyalty with Prudsys AI-solution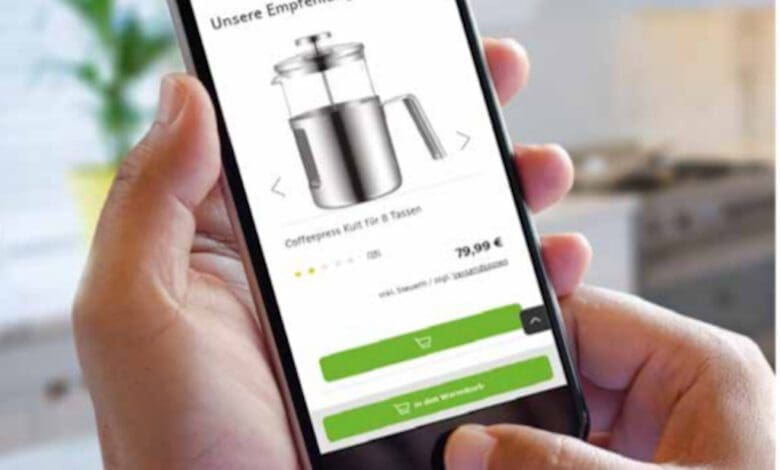 WMF achieved a 66 percent increase in click-through rates in its online shop through use of real-time personalised customer targeting and increased sales from recommendations to over 11 percent. The company, known for high-quality household products, deploys AI solution AIR/Personalization from German specialist Prudsys, part of GK Software Group.
With the aim of strengthening customer loyalty outside of its retail stores and increasing sales, WMF began testing personalised content in its online shop and newsletter in 2019. In a first step, the company compared the previously manually selected product recommendations from the newsletter with the suggestions calculated by artificial intelligence. After the AI software had proven itself here, WMF expanded the personalised customer approach to additional formats.
Recommendations in real time based on user behaviour
Recipients of the regular WMF newsletter receive product recommendations based on various recommendation types. Prudsys software generates the content in real time only when the prospective customer opens the newsletter. AI-based software evaluates the user's behaviour in the online shop and newsletter for this purpose. The personalised content led to a 66 percent increase in click-through rates on products compared to the newsletter predecessor.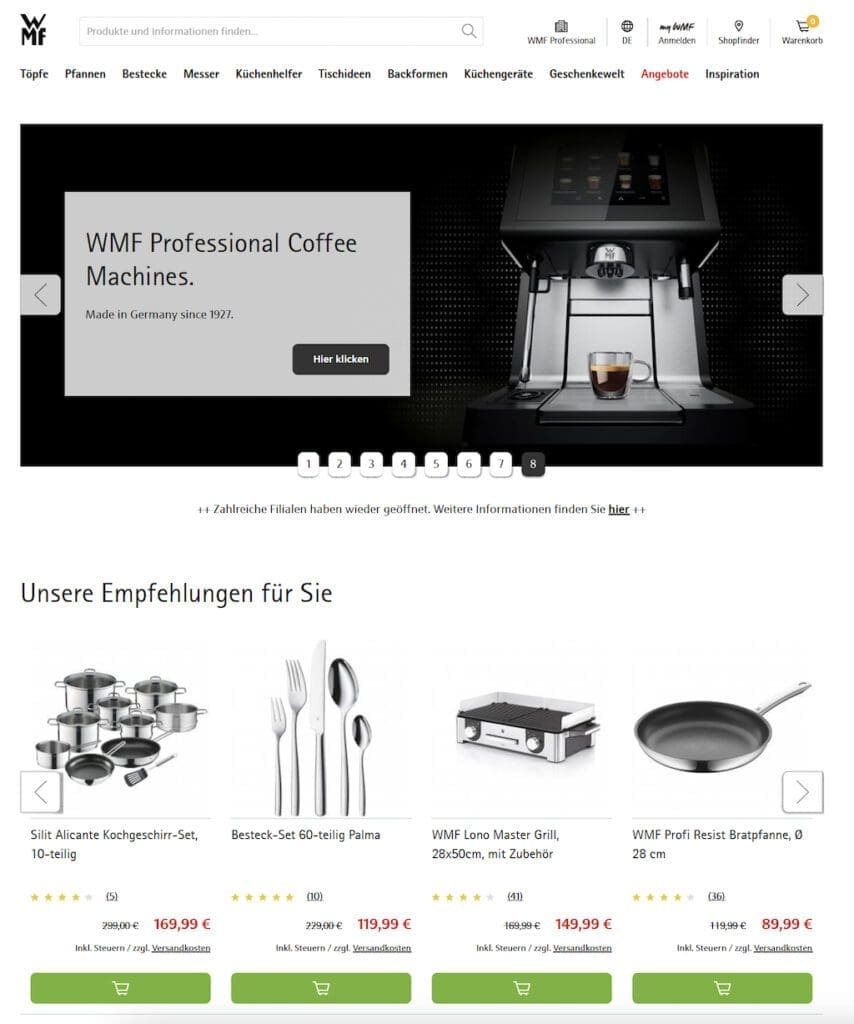 Visitors to the online shop receive a campaign newsletter with recommendations from their favourite category shortly after their visit. For this purpose, the software selects customers who are interested in a certain product or product category. This information is then transferred to WMF's CRM system.
The company also adapts content in the online shop individually to a specific visitor. Customers see offers tailored to their interests on the homepage, on category pages and product detail pages as well when they open the shopping basket. The recommendations displayed promote cross-selling and increase the value of the shopping basket. Turnover from recommendations in the WMF online shop is currently over 11 percent.
WMF continues to improve the different personalisation formats. The company plans to further expand personalised content as part of the upcoming shop relaunch. In addition, WMF plans to further personalise its loyalty programme.