News
Wundermart offers shopping á la Amazon Go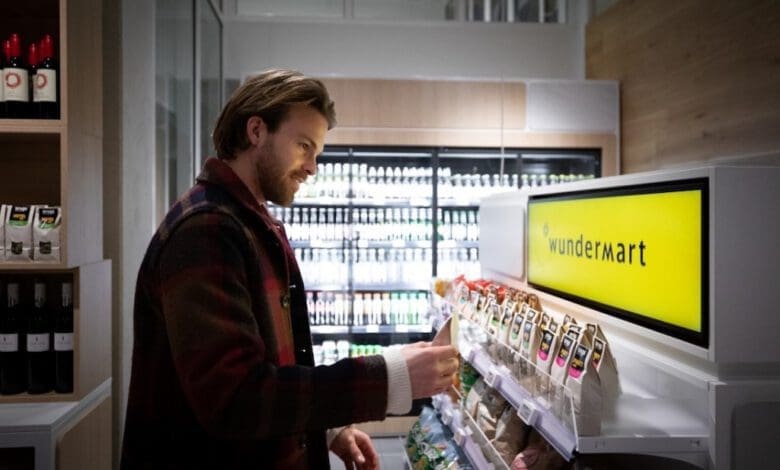 Dutch start-up Wundermart is deploying product recognition solution Oasis from technology provider AiFi at its autonomous convenience stores. Using computer vision and artificial intelligence (AI), the US company's software evaluates camera images. It is able to identify customers as well as tens of thousands of products and their exact positions. In this way, purchases can be automatically acknowledged and registered. Customers have to scan their goods no longer. The system works similarly to its role model Amazon Go.
Wundermart currently operates more than 60 autonomous convenience stores across Europe, mainly in hotel complexes and office environments. Here, customers could already shop and pay in self-service. However, until now they still had to scan the goods using a smartphone app. Thanks to AiFi computer vision technology, shopping in Wundermart stores can now be fully automated. Before or after shopping, customers only need to identify themselves at a kiosk system via credit card or Wundermart app.
Inventory management and replenishment are optimised as well
Oasis not only aims to make shopping more convenient and secure. The software also analyses customer behaviour and provides additional data to the merchandise management system. Thus, inventory management and replenishment can also be optimised.
AiFi is one of the leading providers of computer vision applications for retail. Its customers include Carrefour and Albert Heijn. Under the brand AH To Go, the latter is testing AiFi's solutions at Schiphol airport in Amsterdam. The company claims that its solution is not only able to recognise products located on shelves, but goods of all sizes and textures, including hot food, frozen goods, fruit and vegetables as well as dispensed drinks.
Wundermart licenses Wunderware
Under the name Wunderware, the Amsterdam-based start-up also offers its shop solution to other retailers under licence. In addition to the Oasis components from AiFi, the system consists of checkout and kiosk hardware, an inventory management solution, apps and tools as well as data management and support services. The company claims that Wunderware can be easily deployed as a plug & play solution for existing retail environments.
The start-up plans to upgrade 20 of its existing stores with the new technology within the first quarter of this year. In medium term, the company plans to open around 1,000 Wundermart or Wunderware shops.