News
X5 Retail Group opens first Pyaterochka store in Amazon Go style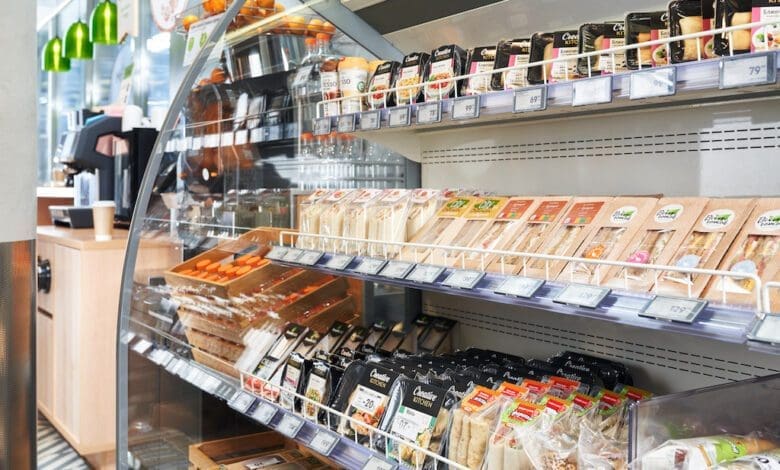 Russian X5 Retail Group has opened its first store without cashiers. Its Pyaterochka store on Velaskesa Boulevard in Moscow offers customers a fully automated checkout. At this pilot store, the retailer wants to gain experience with the technology in order to further develop the concept.
The 80-square-metre convenience store offers around 900 consumables, including fresh produce. Customers can access the store via Naletu ("On the fly") app. It generates a dynamic QR code that must be scanned for access control.
The shop does not require any sales staff at all. Instead, X5 has implemented intelligent sensor technology in conjunction with video surveillance. The technology controls entry and exit as well as customer behaviour in the store. Through the app, shoppers can ask questions via chat function or directly contact the hotline.
Neural network detects customer behaviour
By intelligently linking camera and sensor technology via neural network, the system can detect whether the customer actually buys a product or just takes a closer look. The technology is able to track all shoppers in real time simultaneously. X5 Retail Group developed the solution largely in-house.
Product prices are shown via Electronic Shelf Labels from SES Imagotag. Customers can pay directly via app with their bank card or via Apple or Google Pay. Alternatively, they can choose to pay at a self-checkout terminal. For every purchase, buyers collect points for the Pyaterochka loyalty programme.
With the new concept, the retailer wishes to address an active and technology-oriented target group in the metropolis. X5 is convinced that the system is mature enough to allow opening of further pilot stores in Moscow at short notice.