News
Żabka speeds up expansion of autonomous stores with AiFi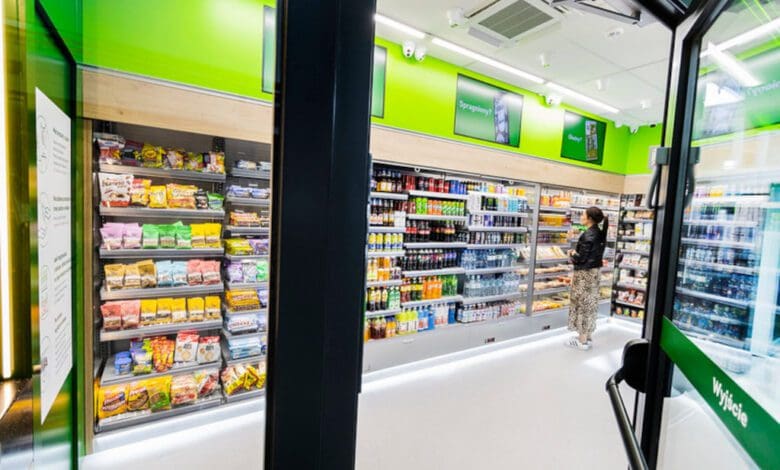 Polish convenience store leader Żabka is rapidly pushing ahead with the expansion of cashierless stores. While large retail chains such as Aldi Nord and Süd, Carrefour, Edeka's Netto, Tesco and Rewe are testing checkout-free stores at individual locations in Europe, Żabka Group has already opened fifty stores of its AI-based banner line Żabka Nono in Poland. The fiftieth outlet is located in the historic premises of Warsaw's Norblin factory.
This makes Żabka Group the leaders in terms of the number of scanless stores in geographical Europe which has also overtaken Amazon, the pioneer of cashierless Just Walk Out technology. The US retail giant currently operates only 16 stores of this kind in Europe. The stores operated as Amazon Fresh are all located in central London and the immediate vicinity.
The technology partner for Żabka's nano concept is the retail AI specialist AiFi, whose solution is being tested in pilot stores at Aldi Süd and Carrefour, among others. Rewe Groups Lekkerland has also announced plans to open retail boxes with the scanless technology of the Californian technology company. Żabka's first checkout-free store opened in June 2021 in Poznań, Poland, while other stores are now located in Gdańsk, Kraków, Piaseczno, Sopot and Warszawa.
Access possible without app
In all of the Polish grocer's Nono stores, the AiFi solution uses vision recognition technology and weight sensors to record the goods removed or returned without shoppers having to scan items or pay at a checkout. No biometric data is stored, Żabka Group explained in a press release.
When leaving the store, shoppers automatically pay only for the goods they take out. Either via the payment method stored in the Żabka app or, more recently, in a second variant, by using a bank card recorded in the entrance area plus the shopper's telephone number. With this variant, which is installed in some stores, customers receive the bill by text message on their smartphone after shopping. The app or the customer's debit card is also used to grant access to the Nono stores.
Żabka Group is operating various nano formats in Polish cities: the stores are designed as traditional retail stores, as stand-alone container-based points of sale or as store-in-store models. Depending on the format, nano stores offer their customers between 450 and up to 1,500 SKUs. The assortment includes sweet and savoury snacks, beverages, ready-to-eat meals, press items, cosmetics and everyday goods – also from Żabka's own brand – as well as freshly ground coffee.
Expansion into gyms and DIY stores
"We are focusing on flexibility in our Żabka Nano concept," Tomasz Blicharski, managing director of Żabka Future, is quoted as saying in a press release: "This will enable us to open more stand-alone stores, both in highly frequented locations – such as strictly regulated city centres or metro stations – and in larger stores." The Polish convenience store operator is the first in the world who has developed a concept where you can enter the store with a payment card, the retail manager adds. However, Amazon also allows access to its cashierless stores with debit or credit cards – but only for customers who have this means of payment stored in their Amazon account.
Żabka Group sees a lot of potential in the store-in-store variant. Here it has already entered into partnerships with other companies, including Decathlon and the Polish fitness chain Zdrofit. The latest cooperation is a Żabka Nano in the Leroy Merlin Gigamarket DIY store in Warsaw.