News
Aldi Nord tests store without checkout with Trigo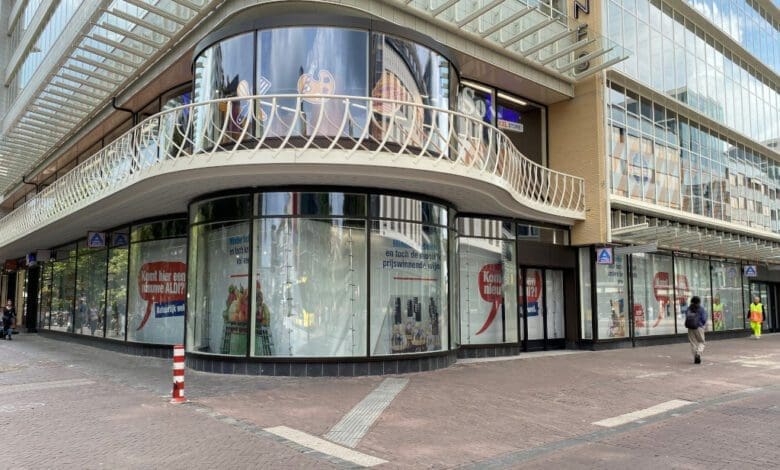 Aldi Nord plans to open a cashierless store in the Netherlands in early 2022. With the Israeli specialist Trigo, the discounter wants to test under real conditions how the checkout process can be automated using artificial intelligence (AI), cameras and shelf sensors.
According to a press release, the grocery discounter announces the cooperation with the image recognition company Trigo Vision. The goal is to test a checkout-free experience for shoppers at an Aldi Nord outlet in Utrecht. Customers will simply have to scan the QR code of a client app to check in and out of the 4,300-square-metre store.
A multitude of ceiling-mounted cameras and sensors in the shelves, connected to Trigo's technology, automatically track and record customers' movements and product selection in the store in real time. The algorithm also automatically registers when products are put back on the shelf. Shoppers then leave the shop without having to stop at the checkout.
Payments and the issuing of receipts are handled digitally. Customers simply leave the store after they have completed their purchase. The items recorded via the Trigo system are transmitted to the customer app and an automatic payment process is triggered. With the help of the app, customers can also manage their shopping histories, request necessary refunds or provide feedback on their purchases.
Test to be carried out for one year
The test is scheduled for 12 months under real-life conditions in one of the about 500 stores in the Netherlands, Aldi Nord announced. It is to show to what extent the automatic payment process works for customers and employees. The city centre location in particular is an ideal place to test the system with high customer frequency, the company announces.
Trigo does not use facial recognition, eye or fingerprint scans or other biometric identifiers. Instead, the Israeli startup's computer vision technology only tracks the movements of customers and items in the store. Since this data is anonymised, the system is said to comply with the data protection requirements of the European Union's General Data Protection Regulation (GDPR).
In addition to Aldi Nord, Rewe Group, Tesco and the Israeli retail company Shufersal are also testing the potential of shopping without a checkout line with Trigo. The technology startup from Tel Aviv is also positioning itself confidently against the powerful competition from the USA in terms of cost: unlike the Amazon Go solution, the hardware can also be installed in existing retail spaces.