News
dm drugstore launches own AI chatbot dmGPT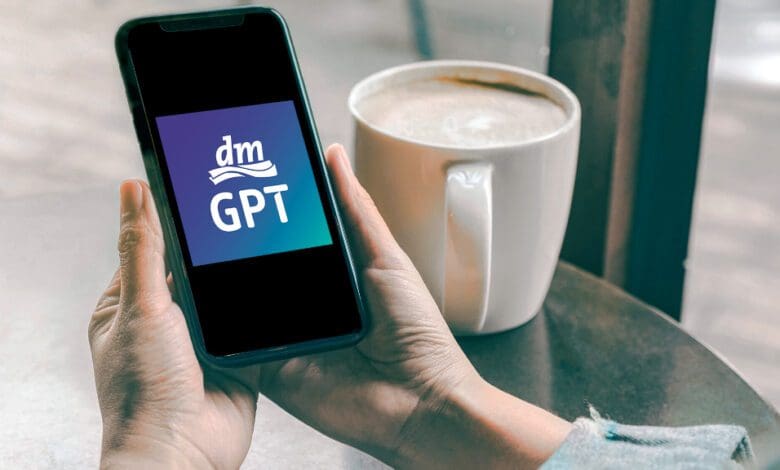 Drugstore operator dm has made a corporate version of ChatGPT available to the approximately 3,300 employees at its corporate headquarters, internally called Dialogicum. The chatbot, dubbed dmGPT, is based on the AI language model GPT-3.5 from US company OpenAI. It offers a similar range of functions as the original and uses the same technology in the background.
However, dmGPT runs exclusively on the dm infrastructure and is provided via the company's own cloud. This is intended to enable employees to use the technology securely and minimise risks that could arise, for example, due to data protection conflicts or a lack of contractual framework conditions.
In July of this year, the 1,100 employees of IT subsidiary dmTech had extensively tested the tool. The drugstore chain plans to gradually make dmGPT available to all employees of the company.
Project empowers employees to handle AI
Andreas Gessner, Business Unit Manager at dmTech, explained in an interview with The Retail Optimiser that with the measure, dm aims to enable its employees to deal with AI in a meaningful way. The language models will become standard in the business world in the future. The point is to introduce employees to this technology. For this reason, dmTech provides all users with an e-learning programme on how to use the tool. The extensive documentation of the application also shows its limitations. ChatGPT is not a knowledge source like an encyclopaedia or a search engine such as Google. The strength of the application lies in its handling of language and text.
Gessner made clear that the quality of the results provided by dmGPT depended strongly on the right kind of questioning, the so-called prompting. That is why the project focuses on the empowerment of employees. Technology must support people. It is not so much a tool for improving efficiency, but 'a little helper just in case'.
Practical applications lie mainly in creating and improving text. For example, IT staff can use the tool to translate functions into programming language or to create operating instructions. The chatbot can help write social media posts. Even complex scientific papers can be translated and summarised by dmGPT. It is not a specialised tool, but can be used flexibly, more like a Swiss army knife.
dm retains data sovereignty
The drugstore operator uses its own GPT-3.5 instance, which it runs on its own infrastructure. The contractual partner is Microsoft. The application has been adapted slightly by dmTech. Andreas Gessner emphasises that this ensures that all data stay in the company. Furthermore, the data remains with each employee who works with the tool. dm does not save information on questions asked of dmGPT. Responsibility for the results also always lies with the employees. The company calls this principle 'Human in the Loop'. Decisions are always made by people, not by artificial intelligence.