News
Glory und Sesami dominate the global market for cash handling solutions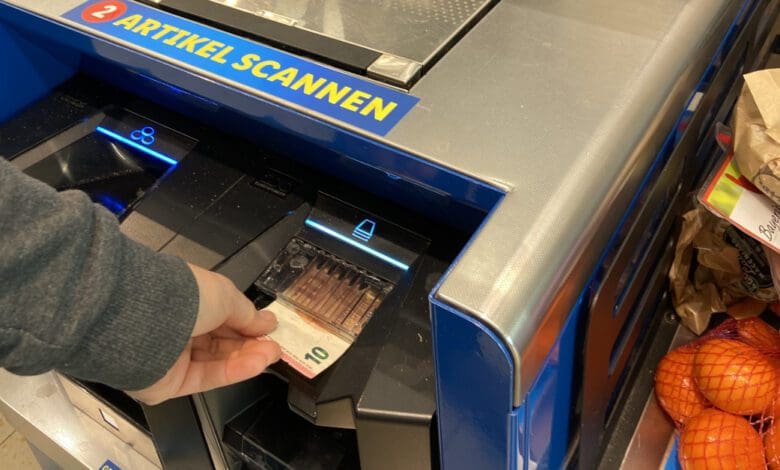 Retailers are increasingly turning to cash handling automation. According to a recent study by British analyst group RBR, the number of cash handling systems installed in retailers' stores increased by more than 20 per cent between the end of 2019 and 2022, to more than 900,000 devices worldwide.
According to the latest RBR study, titled Retail Cash Automation 2023, the technology provider Glory is the leader at checkouts, partly due to the large number of installations in its home market of Japan. However, such devices are increasingly being installed by retail companies in Europe as well. For example, Lidl has been relying on cash recyclers from Glory for the introduction of self-checkouts at the POS in Germany since spring 2022, as reported by the Retail Optimiser. According to the study, other important providers of cash handling solutions at the POS are Strongpoint and Volumatic.
In the retailers' back-office, the world's largest supplier of cash handling equipment is Sesami. The Montreal-based technology provider was formed about a year ago from the merger of hardware manufacturers Tidel, Gunnebo and Arca with the cash management company Garda. Sesami installs the majority of its devices in the USA, according to RBR. The devices from Sesami often bear the logo of cash-in-transit companies Brink's and Loomis. In the US, they are usually part of an overall cash management solution for the retailer, which also includes security services and provisional credit.
Demand for cash handling equipment is growing worldwide
Regardless of the trend that customers worldwide are increasingly using electronic means of payment for their shopping, the growing demand for automated cash handling technology is according to RBR not only limited to countries in Asia, Africa as well as North and South America, where customers predominantly pay for their purchases in cash anyway, but also to those markets where payments with cash are stagnating or even declining.
Growth drivers are back-office devices, which are used as cash recyclers for both accepting and dispensing cash, and which can be integrated into existing processes.
Retailers want to continue investing in the future
In Japan, automated cash handling has already been established for many years, but according to RBR, it is also increasingly spreading in other countries. The number of installations of such devices, outside Japan, grew by 58 percent between the end of 2019 and the end of 2022. This is partly because bakeries and butchers, for example, stated in the study that they also use these devices for hygiene reasons, according to the analyst group.
For the period from 2022 to 2027, the market research company forecasts in its study a further increase of investments in cash handling devices by retailers to a number of approximately 1.3 million devices worldwide.