News
JD.com opens fully automated stores in the Netherlands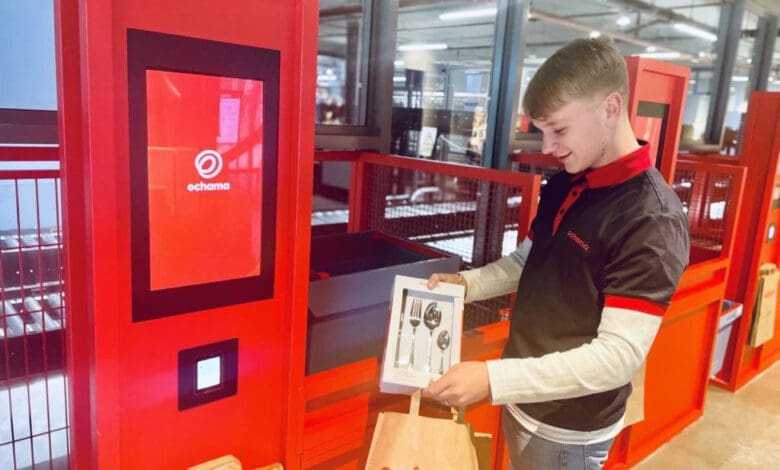 This week, Chinese online retailer JD.com opened the first two outlets of its new Ochama banner operation in the Netherlands. The stores in Rotterdam and Leiden are fully automated and only accessible to customers who register as members. They can shop online from the wide-ranging food and non-food assortment using the Ochama app. Orders received before 16:00 are ready for collection on the same day. The membership fee is 10 EUR per year. In return, the retailer grants a 10% discount on every purchase.
The Ochama stores in the Netherlands are the first physical outlets of the online retailer in Europe. The company has already announced two more locations in Amsterdam and Utrecht. It can be expected that JD.com will roll out the concept to other European countries when successful.
Robotics enable largely automated operations
Ochama is a made-up word and, as the retailer states, stands for 'omnichannel amazing'. The novel concept works according to the warehouse club principle. Members can pick up their ordered goods in one of the outlets or have them delivered to their homes. To keep costs low, JD.com relies on standardised supply chain management processes as well as warehouse automation and robotics.
The retailer operates a central warehouse, where goods are picked with automation technology according to the goods-to-person principle. Goods destined for one of the retail outlets are collected in special cases. Items for home delivery are packed in shipping cartons by staff members.
Ochama's retail outlets are also equipped with automation technology, such as automated ground vehicles and robotic arms. Customers who wish to pick up their purchases identify themselves at a self-service kiosk with a QR code from the app. Goods will then be automatically transported from the storage area to the pick-up zone. Customers can pack their items and leave the store. The entry area also serves as a showroom and regularly displays changing offers from the current range.
The Ochama app currently offers around 7,000 products from categories food, including fresh produce and frozen products, drugstore items, household goods, electronics, home furnishings, toys, textiles, and pet supplies. The offer is to be expanded in the future.
The video in Dutch language with English subtitles shows how the novel Ochama concept works.