News
Joint venture of Carrefour and Publicis makes a flying start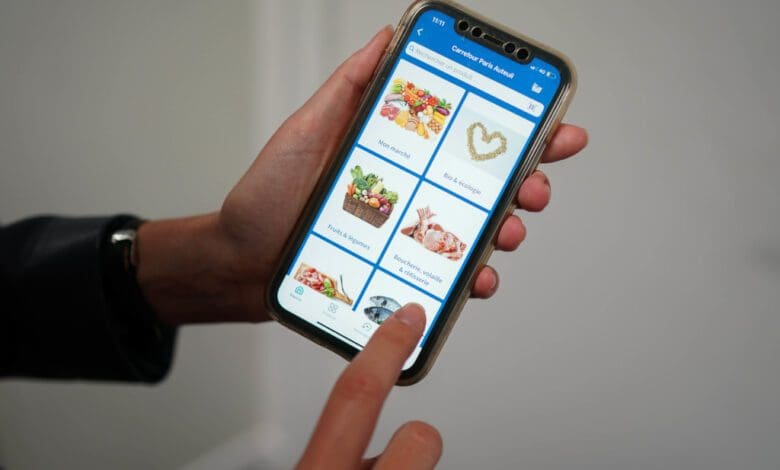 The retail media joint venture Unlimitail, founded by French retail giant Carrefour and French agency holding Publicis, has got off to a flying start: 13 other retail companies have already aligned themselves. With the joint business, Carrefour and Publicis want to conquer the growing retail media market in Europe and Latin America.
By combining modern technologies, Unlimitail will cover the entire retail media value chain. This ranges from the delivery of content and the analysis of customer data to the marketing of the media. Data is provided by Carrefour. The retailer has first-party data covering 8 billion transactions and 80 million customers around the world. The retail media platform Carrefour Links serves more than 300 brand partners.
Since the announcement six months ago, 13 retail partners with more than 120 million customers and 1.5 billion page views per month have already been converted: Kingfisher France, Groupe Galeries Lafayette, Rakuten France, Showroomprive Group, Idkids, Luisa Via Roma, My Origines, Bringo, Electra Group, Maquillalia, Juguetilandia, Public, as well as Carrefour franchise partners LabelVie (Morocco) and Electra Consumer Products (Israel). "We believe that our omnichannel touchpoints, whether in-store or online, are the best solution to support the marketing and sales development of our advertising suppliers. In this respect, the joint venture created by Publicis and Carrefour is a powerful lever to strengthen the commercial activities and technological expertise of our retail media agency," explains Romain Roulleau, Director of Digital Strategy at Kingfisher France.
Unlimitail offers comprehensive technological basis
Publicis has already laid the technical basis in 2021. With the acquisitions of Epsilon and Citrus-Ad, the agency built the industry's first unified onsite and offsite retail media platform. The software-as-a-service (SaaS) platform optimises product marketing directly on retailers' websites. Already 150 retailers are said to be using the offering.
To optimise monetisation, Unlimitail relies, among other things, on onsite retail media (content creation in the online shop), services for target group activation and targeting functions to reach shoppers in the publisher ecosystem (offsite retail media), off-the-shelf advertising operations services (AdOps) for optimising campaigns in real time and for inventory optimisation, as well as premium consulting services for personalised advertising, promo gaming or couponing. For advertisers, the company promises "unparalleled customer insight with direct access to premium inventory that is expected to generate high conversion rates and return-on-ad-spend for advertisers", according to the joint venture press release.
Barriers to be broken down
"Until now, the fragmentation of the market in Europe and Latin America has made it difficult for brand manufacturers to fully exploit the potential of retail media," said Arthur Sadoun, Chief Executive Officer of Publicis Groupe. "Our goal with our new partners is to create a leading platform for retail media that drives scalability, connectivity and consistency in a medium that is an increasingly important pillar of any brand's business strategy."
Alexandre Bompard, Chairman and CEO of Carrefour Group, accentuates, "We will expand our value chain by developing retail media solutions ourselves, and conquer new markets, both in continental Europe and in Brazil. This alliance gives us access to a new market with enormous growth."
GroupM expects high growth
According to the '2022 E-Commerce and Retail Media Forecast' of the media agency network GroupM, not only will the share of e-commerce in total retail increase, but also the sales potential through advertising where most product searches already take place today: in web shops. Especially for little-known brands, retail media opens up opportunities to be better perceived. The forecast predicts an increase in worldwide sales through retail media to 160 billion dollars in 2027.
The trend towards digital advertising marketing is also unstoppable in Germany. Last year, the Bundesverband Digitale Wirtschaft (BVDW) (German Digital Industry Association) founded the Retail Media Initiative to promote the strongly data-driven and extensive range of advertising in e-commerce environments. The first members of the initiative from Germany include MediaSaturn, Notebook billiger, Douglas, Otto and OBI. It now plans to network across Europe: "Retail Media is currently increasingly in the focus of our European partner associations, especially in France. We consider promoting the future development of the digital economy in the overall European context to be one of the key tasks of the BVDW," says BVDW Vice President Thomas Duhr.