News
Retailers continue to rely on self-checkouts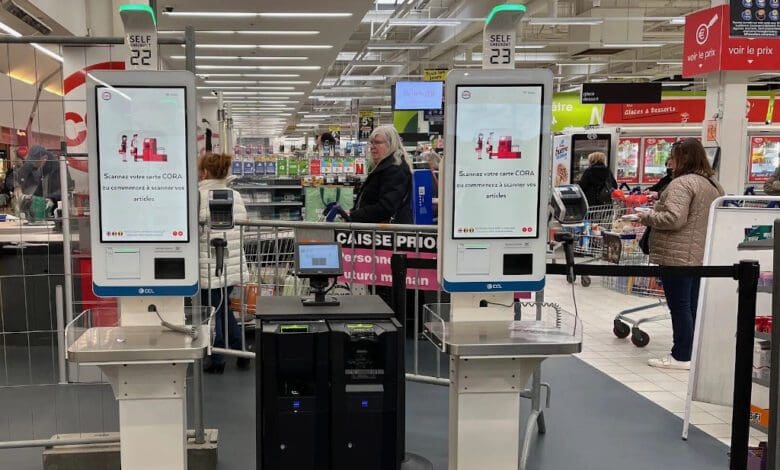 Retail companies continue to invest more in self-checkout systems. In its recent study 'Global EPOS and Self-Checkout 2022', British market research company RBR determined a worldwide growth of 11 percent in shipments. In total, manufacturers brought 200,000 SCOs to the market last year. Biggest growth driver is the Asia-Pacific region with 18 per cent. The pace of self-checkout installations is also picking up in the so far sluggish German market. RBR revealed the Retail Optimiser a growth rate of 40 percent for Germany.
The grocery sector is showing sustained demand for self-checkout systems. In addition, other industry segments such as specialist stores or textile retailers are also recognising the advantages of the technology. This opens additional market opportunities for providers. Retailers increasingly invest in SCOs that do not accept cash. The share of devices that only accept card payments rose to 61 percent. This is mainly due to the growing number of compact systems.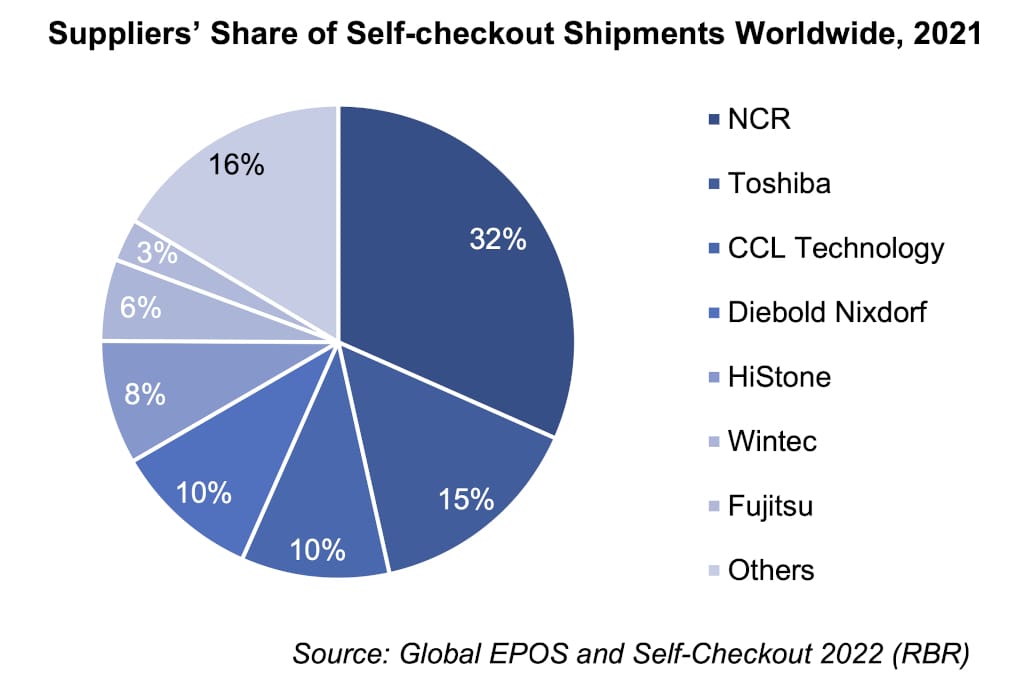 NCR remains market leader by a wide margin. With 60,000 units, the US company supplied almost one third of the newly installed SCO systems worldwide. These are being deployed, among others, in multiple country operations of retail giant Walmart as well as at Asda in the UK and Biedronka in Poland. Second largest supplier Toshiba finds the lion's share of its customers in the USA and in its home market of Japan. Its major customers include US pharmacy operator CVS and Japanese convenience store company Family Mart.
Challengers are catching up
Suppliers from China were able to expand their market shares. In third place in the global ranking is CCL Technology. Based in the port city of Quingdao in the east of the People's Republic, the company is market leader in the Asia-Pacific region and can now also boast notable successes in the European market. Monoprix, for example, equips supermarkets in France with systems from the supplier. SCOs from CCL Technology are also deployed in the Cora hypermarkets of Belgian Delhaize Group. Two other Chinese manufacturers have so far been successful mainly in their home region, these are HiStone (formerly Hisense) and Wintec.
Number four in the market, Diebold Nixdorf, was able to further expand its strong market position in Europe. The company shipped almost a third more self-checkouts in 2021 than in the previous year. Projects with Ikea furniture stores and discounters Lidl and Aldi made a significant contribution to this success.
The remains of the self-checkout market is highly fragmented. Many local providers primarily serve customers in their own region. Some large retailers, such as Dollar General or Home Depot in the USA, have developed their own self-checkout systems.