News
Rewe, Edeka and Co present top IT projects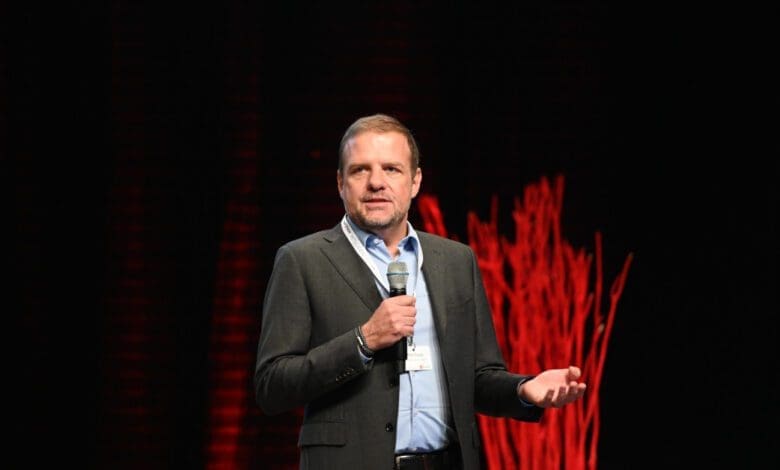 On 9 and 10 November, the German retail technology scene will finally come together again in person. The EHI Retail Institute invites to the parallel events "Technology Days" and "Connect" in Bonn. It could be a top meeting of German retail technology. Uli Spaan, Member of EHI's Managing Board, gave Retail Optimiser a few insights in advance.
When IT managers from Edeka, Rewe, Globus, Metro, Ikea, Hornbach, Ernsting's Family and many more report on their IT projects on stage, it attracts almost the entire German-speaking retail technology scene. "We already have registrations from over 130 participants from the retail sector," reports Uli Spaan from EHI. He is confident that in the end there will be over 150 from the retail sector, with a total of over 500 participants expected.
The sponsors of the parallel events on retail technology and omnichannel topics include top software players such as GK Software, Aptos with Revionics, Relex and, of course, the universalists such as NCR and Diebold Nixdorf. For the first time, the Retail Optimiser will also be present at the event and has already arranged numerous interviews with CIOs there.
Contributing to the success of EHI with this series of events is the fact that, as a matter of principle, only representatives of retail companies are allowed to speak on the main stage. The participants are spared boring marketing presentations by IT suppliers without reference to the concrete projects.
Data-driven optimisation is now top topic
Even though some of the topics of the upcoming event, such as the different forms of self-service scanning and payment, are not really new, the EHI noted a change in priorities in retail IT departments through its investment study this year.
"Whereas two years ago investments in core solutions such as merchandise management systems and cash registers were at the top of the list, now it's optimisation through analytics," reports Spaan: "Retailers are now concerned with getting even more out of their data treasures." Another hot topic continues to be the move of systems to the cloud.
Like many in the industry, Uli Spaan is surprised by the speed with which both unmanned mini-stores and distribution centres without scanning à la Amazon Go are emerging under the direction of traditional food retailers. Rewe Group opened its first scanning-free store to all customers these days and both Aldi Nord and Aldi Süd are planning such stores. The Retail Optimiser reported.
Scanless stores under discussion
For Uli Spaan, however, it is doubtful whether scanning-free stores can be rolled out quickly across the store networks. "The investment costs are extremely high," says Spaan. Amazon simply has other goals than companies such as Edeka or Rewe — Amazon invests massively into luring customers into its Prime programme in order to be able to offer them something in all areas of life.
One of the highlights of the upcoming EHI Technology Days in Bonn will certainly be the presentation by Eberhard Wisbauer from Edeka Südwest on the fully automated 24/7 digital mini-shop operated jointly with Deutsche Bahn.