News
Simple System optimises processes with Salesforce and CAS AG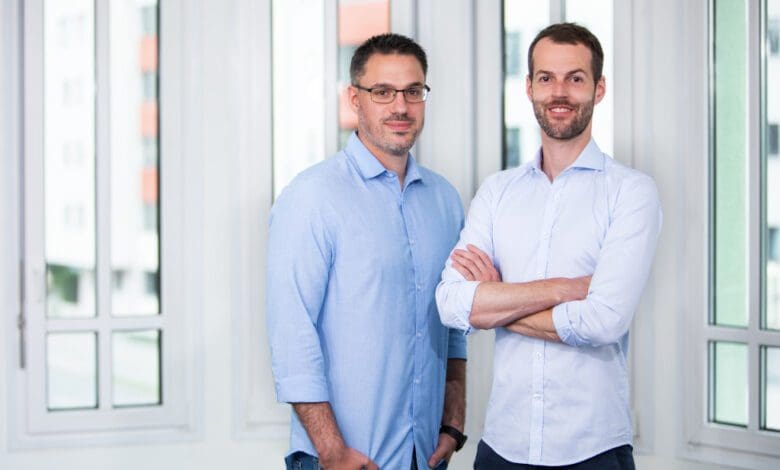 The e-procurement specialists from Simple System have laid the foundations they need for their rapid growth with support of consultants from CAS AG. With deploying the cloud-based CRM Salesforce, the subsidiary of Hoffmann Group has succeeded in further digitalising its processes and creating a comprehensive view of all business partners: Not only on customers, but also on suppliers.
The high double-digit growth over several years has pushed Simple System to its limits, behind which the company was no longer able to manage the complexity of the relationship with suppliers and customers of the platform through personal exchange of its team member with each other. A coherent view of both suppliers and customers was needed.
The Munich-based procurement experts decided to take the digitalisation of its processes on with Salesforce's Sales Cloud. Due to the complexity of the platform processes, they were aware that they needed an experienced partner for the implementation. They found this partner in CAS AG.
Close to the Salesforce standard
The in-depth expertise of CAS AG's consultants with Salesforce implementations was decisive for Simple System's executive team. The challenge was huge and the schedule tight. Not only were both customers and suppliers to be managed as partners in Salesforce and procurement naturally involves multi-level role concepts in complex corporate groups. Simple System was also keen to stay as close as possible to the Salesforce standard.
"CAS AG's consultants were able to meet this requirement very well," reports Michael Petri, Managing Director of Simple System: "They helped us to adapt and optimise our processes. Many people can simply program something onto Salesforce. The trick was to stay close to the Salesforce standard." The consultants from CAS AG analysed the specific processes and roles at Simple System thoroughly in discussions and workshops with the e-procurement specialist's employees and helped to develop them further so that both customer and supplier managers can derive the greatest possible benefit from Salesforce and all processes are transparent.
Onboarding managed centrally                      
With the introduction of Salesforce, Simple System has not only succeeded in digitalising its own sales processes, but also in mapping all processes with its business partners. It also succeeded in centrally mapping the onboarding of new customers and new suppliers and making it significantly more efficient. Previously, a separate ticket had to be created for each supplier who wanted to work with the platform, but now this is done automatically. All information on the multi-stage registration process is now available to employees at a glance in a user-friendly manner.
With the support of the consultants from CAS AG, the procurement specialists have succeeded in seamlessly integrating their processes across their e-procurement platform and Salesforce. This allows employees not only to create new customer and supplier relationships in Salesforce, but also to see the relevant transaction data, turnover and other specific KPIs for each individual business partner. Media disruptions were consistently prevented by synchronising Microsoft Outlook with Salesforce, among other things.
Complex processes digitised
"It was clear to us from the start that this was not going to be an ordinary Salesforce implementation," says Michael Petri of Simple System. "CAS AG took the time to understand the core of our company's value creation and our specific business model and to reflect this in Salesforce."
Last but not least, they succeeded in keeping to the ambitious timetable. Only six weeks after the kick-off of the project, Salesforce was implemented for all customer and supplier managers. Michael Petri is happy with the fact that the agile project management of the consultants from CAS AG actually succeeded in optimising the processes during the introduction.