News
Bünting's Combi sells fully automated with Wanzl and Knapp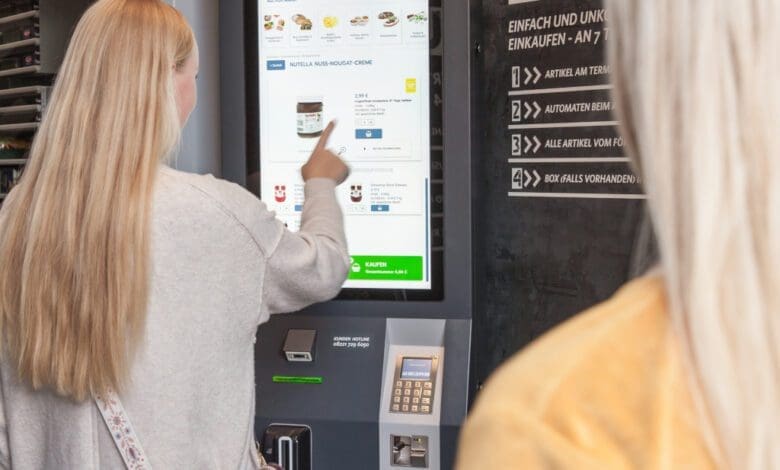 At the first inner city store of its Combi format, Bünting sells 500 articles fully automatically around the clock. This is the first use of the automatic store, which Wanzl and the Knapp subsidiary KHT presented at this year's EuroShop in Düsseldorf.
The new "Combi City" on Mottenstrasse in Oldenburg's city centre is the format's first 450 square metre store. Directly at the store, customers can also choose from 500 articles even at night and on Sundays via a checkout and order terminal with a large touch screen, as used by fast-food chains as order terminals. Among the assortment are also articles of daily use that require refrigeration. When put into storage, the vending machine even registers the best-before date and thus does not output expired articles.
The order is then picked and retrieved quickly and fully automatically using KHT technology. Cash payments are not possible at the vending machine. Alcoholic beverages can only be purchased after the age check has been completed.
Integration into online shop planned
As a next step, Bünting is now planning to integrate the vending machine software into its online shop so that customers can enter their order in advance or on site with their own device.
Bernd Renzhofer, Managing Director Sales at Wanzl, also sees an opportunity in the vending machines sold by his company to supply structurally weak regions with basic food requirements: "The 24/7 vending machine could be a solution for rural areas, where the next supermarket is several kilometres away."
In the new Combi City store, Wanzl was not only able to pilot the vending machine, but was also responsible for equipping the store with refrigeration units for the first time. The Leipheim-based company has thus taken a step forward in its dream of establishing itself as an innovative full-service provider for shop fitting.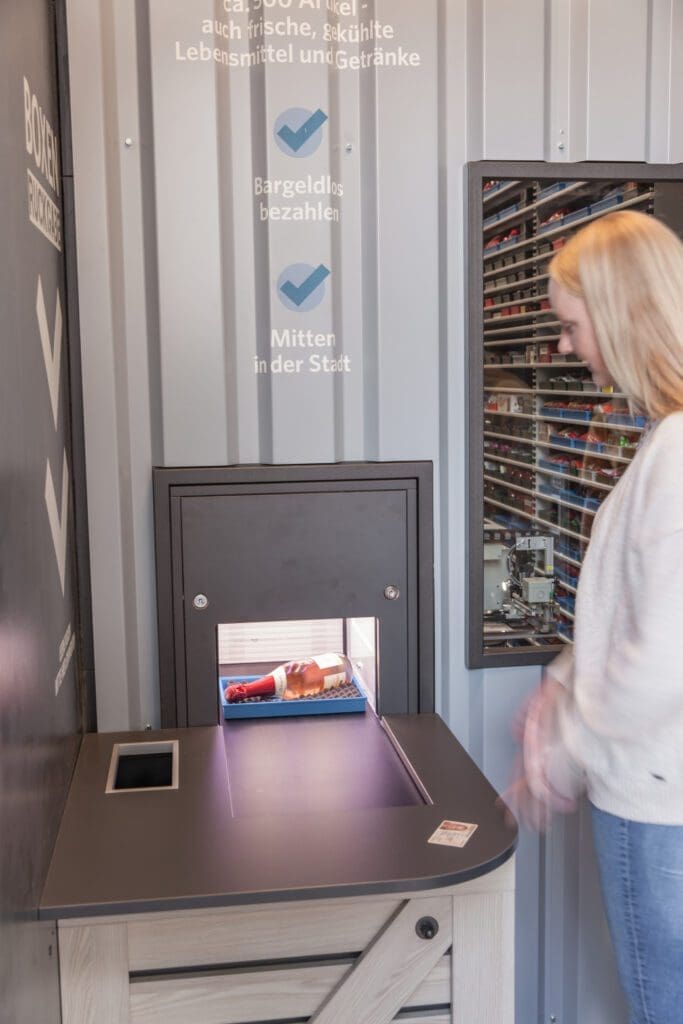 The order is picked and retrieved very quickly and fully automatically using KHT technology. (Photo: Wanzl)