News
Codè Crai Ovest combats food waste with LMSC app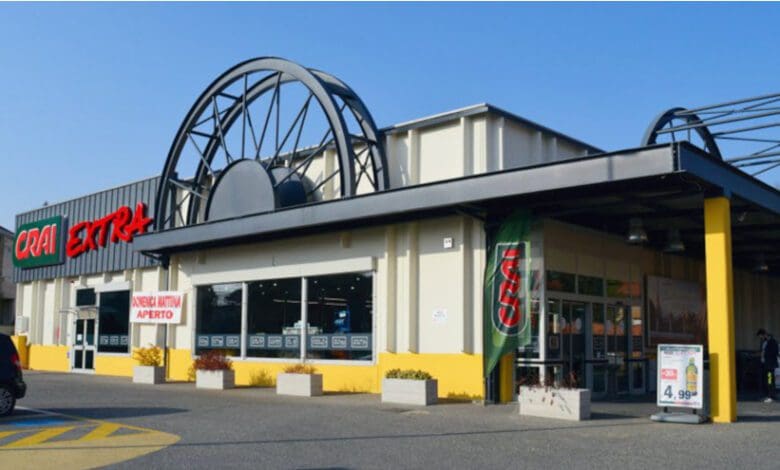 Italian grocery cooperative Codè Crai Ovest has launched an app for its more than 300 Crai supermarkets to help them wasting less food. Dubbed `Last minute sotto casa', meaning `last minute under our roof', the app was developed by start-up LMSC in Bologna.
Using the app, consumers can find out which products in a store near them are about to reach their best-before date and are therefore being sold at reduced prices. Participating retailers can significantly reduce food waste and thus improve margins. Carrefour stores in Italy are also relying on the LMSC app.
For Crai, this is part of a larger initiative against food waste. In many stores, the company had already set up special sales areas for items close to expiry date. It also relies on the `Too good to go' app, which allows customers to purchase specially compiled boxes or bags containing soon-to-expire products that are still of high quality.
App links supply and demand
Food waste is a huge problem. According to UN studies, more than 900 million tonnes of food are disposed worldwide every year. This happens at all stages of the supply chain. Retail companies need to remove significant quantities of still perfectly fine products from their sales racks every day. This means considerable labour efforts and loss of margins.
Digital technologies can significantly help reducing food waste in retail. It begins with planning and replenishment. Modern software deploys artificial intelligence to optimise stocks.
Apps like the one from LMSC link up retailers and consumers, which benefits both sides. The Retail Optimiser already reported on several similar initiatives. For example, Spar International introduced the Gander app from the UK, US-based Meijer hypermarkets rely on the Flashfood app and Netto Stavenhagen is working with the `Too good to go' network.
2D codes can do more
However, these applications do not yet solve one problem. Retailers still must employ staff to check expiry dates on items. In many cases, lists are still generated manually. The LMSC app also aims to support store employees in this task. Several large companies in grocery retailing are currently looking at a solution that the GK subsidiary Prudsys has launched aiming to enable retailers to optimise markdowns in the fresh produce assortment.
In future, 2D codes such as the GS1 DataMatrix can make things even easier. This contains additional data, such as the best-before date, and enables batch-specific inventory management.