News
Retail massively expands self-scanning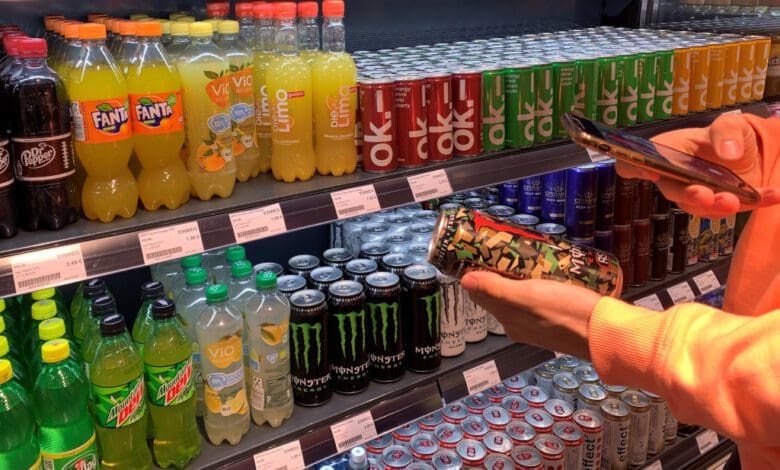 According to forecasts by British market research company Retail Banking Research (RBR) in their study "Mobile Self-Scanning and Checkout-Free 2022", scanning with smartphones or retailer-provided devices will be possible in more than 160,000 stores worldwide until 2027.
Already in 2020, retail companies provided their customers in more than 36,000 stores with the opportunity to scan their items while shopping, either with their own smartphone or with a device provided by the retailer. In 2021, the number of stores offering this service increased by another 10,000 to more than 46,000.
Smartphone self-scanning drives growth
In Europe, large, established retailers have been providing their customers with mobile self-scanning solutions in their stores for many years, like in the UK, France, or the Netherlands. Increasingly, also large retailers in the US or smaller retailers in other parts of the world are expanding this service for their shoppers by using smartphone applications. In 2021, for example 7-Eleven started to offer self-scanning with smartphones in almost 3,000 US stores and Spanish fuel retailer Repsol at 600 petrol stations.
"We expect mobile self-scanning to expand rapidly, across a very large number of retailers and in new geographies," Alex Maple, senior research analyst who led RBR's Mobile Self-Scanning and Checkout-Free 2022 study, said to news service RetailDive. "Whether it is scanning items with a smartphone or a handheld provided by retailers, reducing friction and improving shopping experience remains a key goal."
The market for self-scanning with retailer-owned devices also continues to grow. Currently, US-based Zebra is responsible for more than 80 percent of hardware installations. The rest of the market is largely accounted to the Italian company Datalogic.
In-house development versus standard software
Retailers either develop applications for self-scanning by themselves, work with specialised providers or in-store technology all-rounders. In the all-rounder segment, GK, NCR and Toshiba account for most of the installations.
Among specialists, Dutch company Re-Vision, which was acquired by Extenda Retail in 2022, Austrian solution provider Shopreme and British company Mishipay are some of the leading players, according to RBR. The solution of Budgetbox is used by leading French grocers. In the US, Skip works together with several supermarkets.
The number of stores with self-scanning will triple by 2027
Food retailers in mature markets will expand mobile self-scanning to more and more stores. Increasingly, the technology will also be used in other sectors, such as petrol stations as well as DIY, household goods and clothing shops, as The Retail Optimiser already reported in 2021.
The rising spread of smartphone self-scanning applications, especially in North and South America as well as in Asia, will boost the market in the coming years. According to RBR, the number of shops offering mobile self-scanning will triple worldwide by 2027, exceeding 160,000.