Reports
Reta Award 2021: These are the best retail technology projects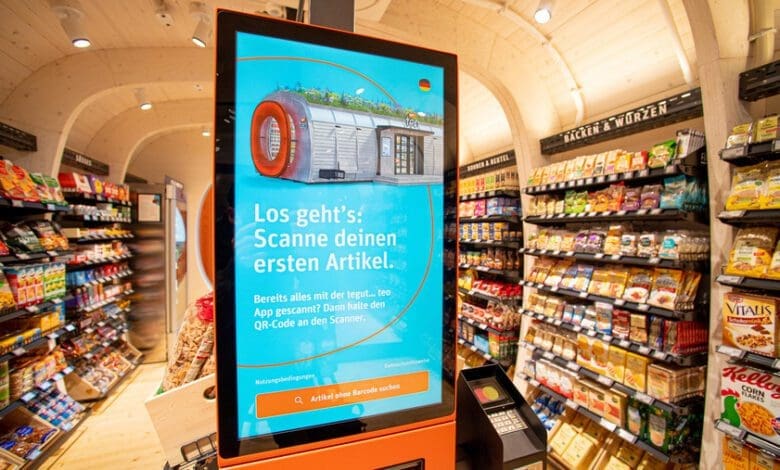 A nine-member independent jury has selected this year's winners of the Reta Awards on behalf of the EHI Retail Institute. Winners in five categories include retail companies such as E.Leclerc, Edeka, Fressnapf, Ikea, Rewe, Salling Group and Tegut.
With its innovative convenience store Teo, Tegut won a Reta Award in the category Best Customer Experience. For this format, the Fulda-based retail company consistently relies on self-service. Thanks to smart technology from Wanzl and Snabble, the store operates without a permanent staff presence and enables shopping around the clock. The first mini-shop in Fulda offers 950 SKUs on 50 square meters. Customers can access the shop 24/7 via an app with an access code or by debit or credit card. Purchases can be paid for via app or at the payment terminal. The Retail Optimiser reported.
Küchenquelle also won one of the sought-after awards bringing shoppers' way to plan a new kitchen onto the next level: Customers of the specialist retailer throughout Germany can plan their customised kitchen at home with the help of advanced Mixed Reality (MR) technology and Microsoft HoloLens 2. Using the holographic sketching and visualisation platform from Rooms by Island Labs, customers experience a 1:1 visualisation of their planned kitchen, which they can see and even virtually walk through.
Breuninger received a Reta Award for implementing a comprehensive omnichannel concept in its Nuremberg flagship store. Digital terminals indicate availability, size and product variations at the store as well as in other Breuninger outlets. Customers benefit from digital navigation in the store, connected fitting rooms, LED info walls, and a click-and-collect service. On request, customers can also make online reservations for a personal consultation, alteration service, or the beauty area. The project was realized with technology partners MuSe Content and 3D-Berlin VR Solutions.
Without paper piles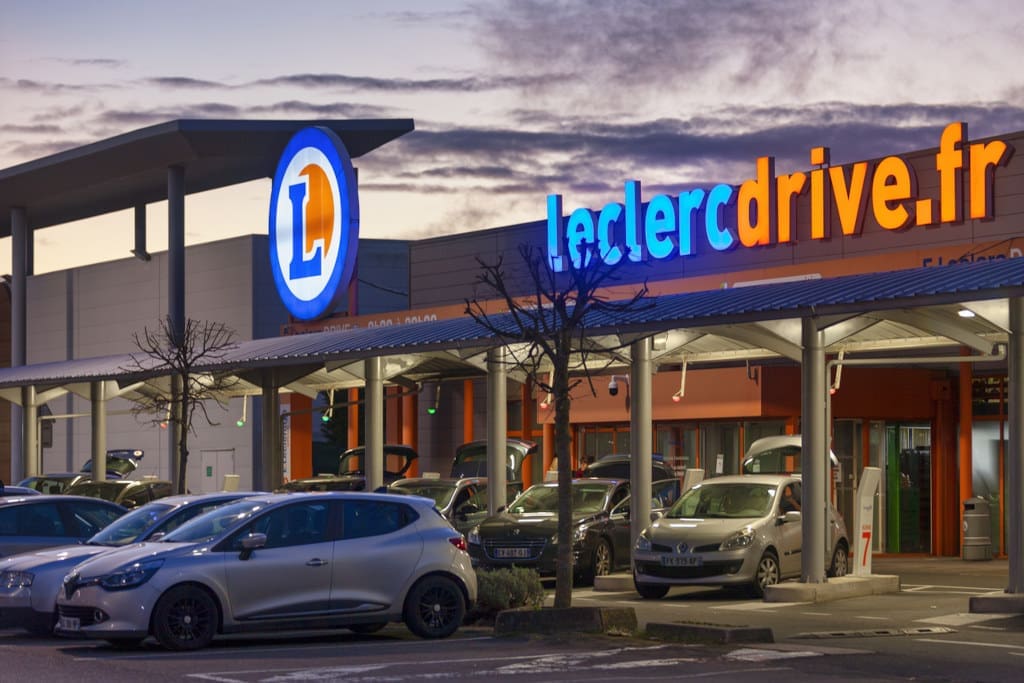 A Reta Award in the category Best Enterprise Solution goes to E.Leclerc for its project to digitally connect its suppliers with the Alkemics platform. Using Alkemics, the French retail giant succeeded in getting 2,000 suppliers of all company sizes to make their product and pricing information consistently available on the platform in just six months. This includes product illustrations and mandatory information such as the Food Information for Consumers Regulations (FIC) data on nutritional values and allergens, but also the Nutri-Score of the items. The data will be made available on the E.Leclerc website as well as in sales outlets and distribution centres.
Fressnapf won an award with its workforce management assistant MIA, which allows employees of the company's franchisees to organise processes in the stores more efficiently, transparently and without large amounts of paperwork – The Retail Optimiser reported. The smart assistant not only gives employees at Europe's largest pet supply retailer an overview of their daily tasks, but also improves collaboration with Fressnapf headquarters. The project was realised in cooperation with Q-beyond.
Specialised retailer BabyOne has introduced an internal e-learning platform for employees at its sales outlets based on Qualitize technology. The platform is designed to share the existing knowledge amongst the company's employees and to strengthen the team spirit. Employees can create and upload videos with instructions on how to best handle products or tips on how to optimise processes. Employees can also create lists of topics they would like to cover and give each other feedback through comments and emoticons. BabyOne receives the Reta Award for its lively employee community, whose members learn, inform, motivate and inspire each other.
Works without visual control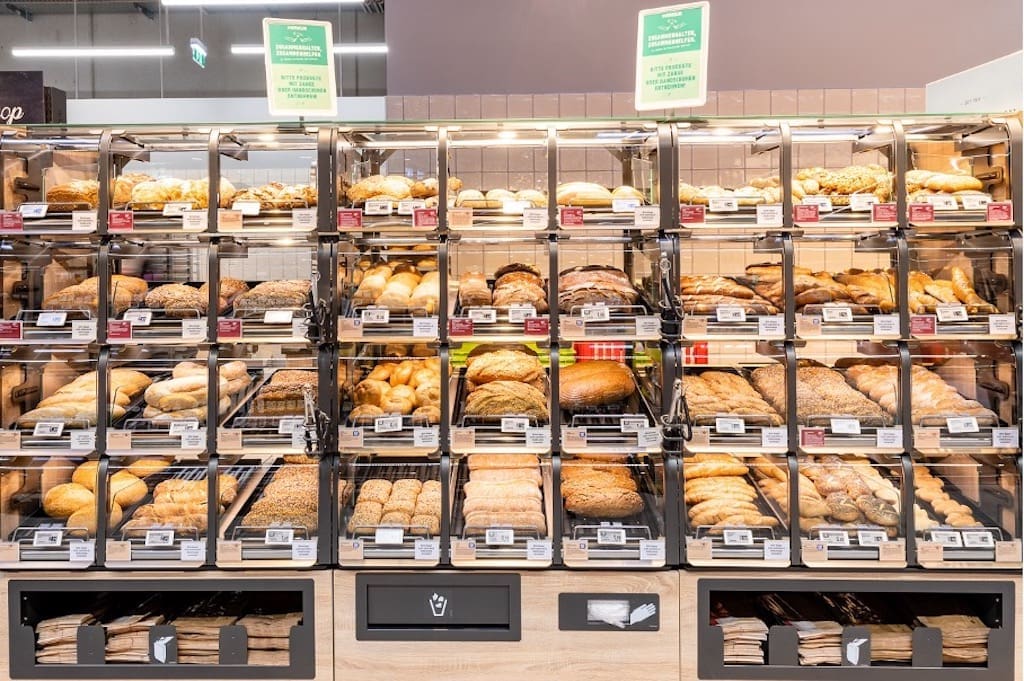 Billa is using a Smart Shelf Solution from Bizerba in its Austrian Merkur stores, which will soon be renamed Billa Plus. Rewe's subsidiary has won a Reta Award with this solution, which uses integrated sensors for weighing and an intelligent algorithm to automatically check shelf stocks in real time. Visual inspection by staff is no longer necessary. With this implementation, the supermarket chain better controls replenishment, combats food waste and has significantly improved internal processes. Retail Optimiser reported.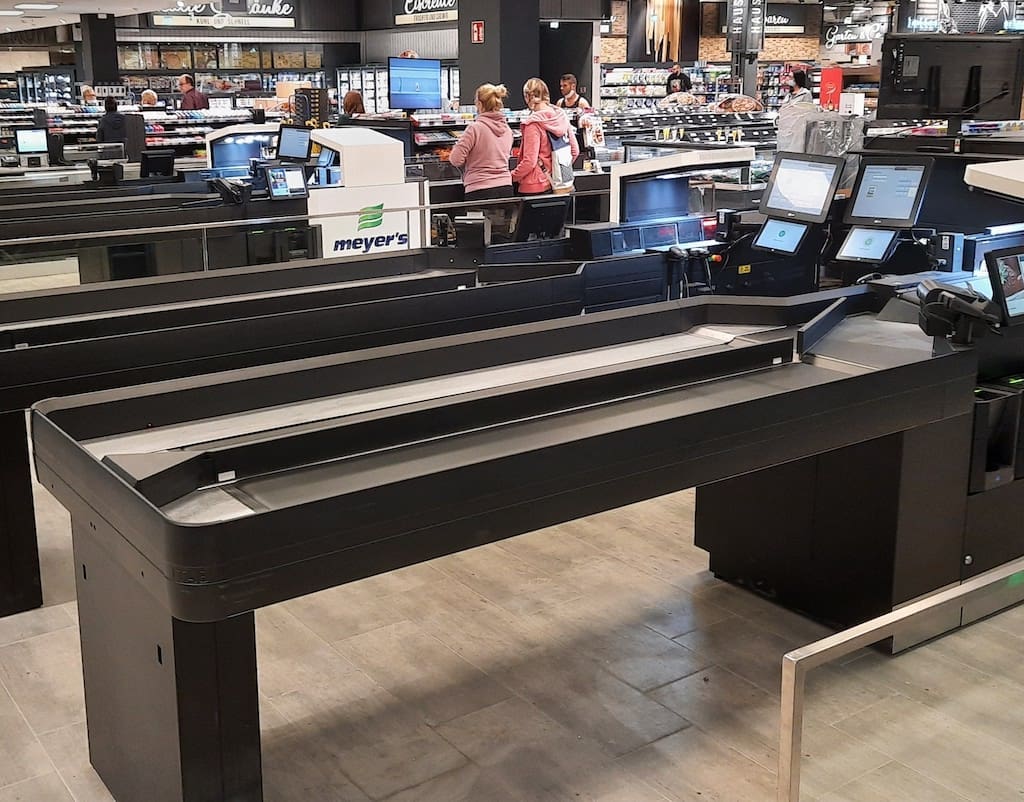 Edeka Oertwig won a Reta Award with innovative checkout technology. In its store in Henstedt-Ulzburg, which opened in March 2020, two intelligent tunnel scanner systems are used to automate the scanning of goods at the checkout. At each of the installed ScanMate solutions from Swedish shopfitter Itab, one employee overlooks two checkout stations. The Retail Optimiser reported.
The solution eliminates the need for employees to scan items by hand and only requires activity in exceptional cases, such as hard-to-read codes or unpackaged fruits and vegetables. The 360° barcode reader stops the conveying belts if an item has not been automatically scanned. With an average shopping basket of 15 items, the solution can handle 102 customers per hour. The project was made possible in collaboration with Itab Germany and Glory.
At Rohan Apotheke's flagship store in Ettenheim, Germany, around 1,100 digital shelf price labels from SES-Imagotag as well as four high-tech shelf cameras are connected to the POS system and warehouse logistics. With the interaction of intelligent technology, the Rohan pharmacy not only avoids empty shelves, it also won a Reta Award in the category Best Instore Solution.
Connected online and offline world
Intersport won a Reta Award with the deployment of omnichannel solution OMS from service provider OneStock in its French country unit. The tool unifies store inventories, which enables about 90 percent of the product range to be available for sale on the Intersport.fr website as well as for shipment from the stores. Nine months after implementing OneStock in France, Intersport reports a 200 percent increase in web sales between 2018 and 2019, according to the EHI's trade magazine, Stores + Shops.
Rose Bikes is also focusing on an omnichannel strategy. The solution of the bicycle specialist comes from Roqqio Commerce Solutions. The Roqqio Commerce Cloud is a central component of Rose Bikes' future IT architecture, connecting the different systems such as the web store or ERP system and thus ensuring scalable omnichannel order management. In the brick-and-mortar stores of the bicycle retailer, POS solutions such as an in-store app for self-checkout will be used. Rose Bikes wins a Reta Award for this seamless omnichannel customer journey.
Denmark's Salling Group shines with a new e-commerce technology setup based on state-of-the-art UX, headless commerce (Commercetools), headless CMS (Magnolia), microservices and APIs. The solution allows their various subsidiaries to set their own individual and mobile-optimised online presence and content, even though everything is based on the same system. The integration of these technologies was implemented in less than two months, saved 75 percent in maintenance costs, and has since resulted in a 20 percent increase in online sales through the Click & Collect feature.
Smart technology against food waste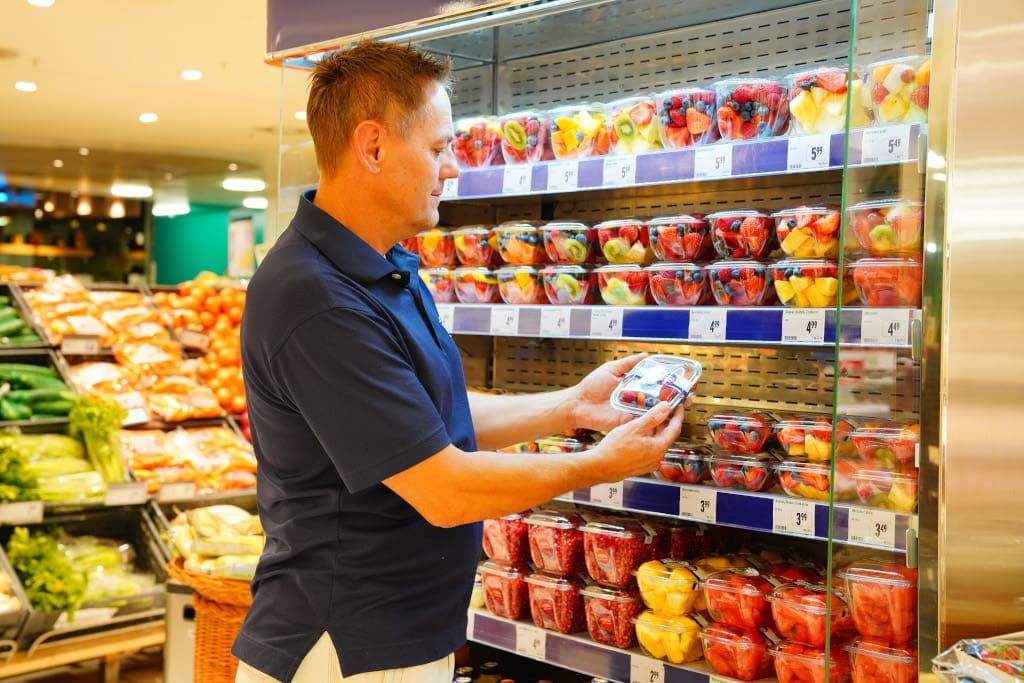 SanLucar Obst & Gemüse Handel won a Reta Award for a solution around a smart refrigerator developed together with Austrian digitalisation expert Barcotec. This smart refrigerator is designed to ensure that there are always enough fresh convenience products in market-appropriate quantities and in the desired varieties for shoppers.
Real-time data via radio chip enables more precise production planning by constantly reporting important information such as those about empty stocks. Each refrigerator behaves like an autonomous sales stand, adapting to the habits of shoppers in different locations and at different times during the year.
Likewise, Ikea can celebrate winning a Reta Award. The Swedish home furnishings specialist has collaborated with Diebold Nixdorf and Checklens to develop an AI-based system that automatically detects scanning errors at self-checkout counters. A smart camera above the checkout area detects each individual product and notifies the customer via the POS software if a product has not been scanned. The system can currently recognise more than 15,000 products from Ikea.
In the new category Best AI & Robotics Application, MediaMarkt-Saturn won a Reta Award. The retail group partnered with Retresco to introduce an intelligent software-as-a-service solution that automatically generates texts from technical product attributes. Every week, several thousand new products are listed in the online stores of MediaMarkt and Saturn, and not every manufacturer provides detailed product descriptions for their items. Retresco's Textengine.io has already generated more than 500,000 unique texts, which the retailer displays on the respective product pages in its e-commerce solutions.